PG&E's 1st defense witness denies misleading NTSB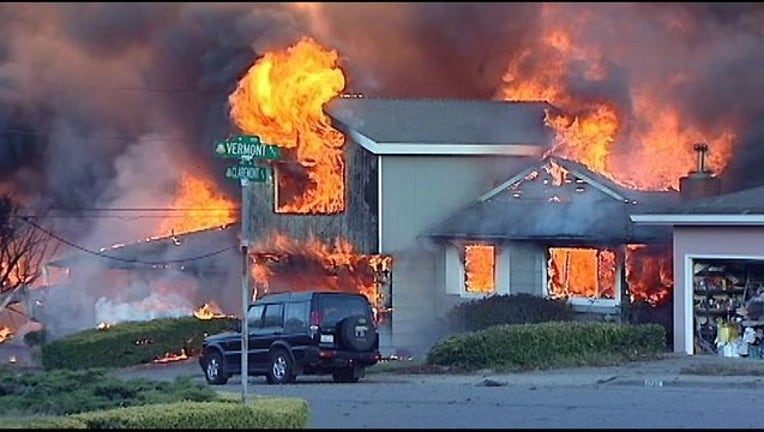 article
SAN FRANCISCO (BCN) - PG&E Co.'s first defense witness in its criminal trial told a U.S. jury in San Francisco today that company employees never sought to impede a federal probe of a fatal pipeline explosion in San Bruno.
PG&E is charged with one count of obstructing a National Transportation Safety Board investigation of the 2010 blast and 12 counts of violating record-keeping and testing requirements of the U.S. Natural Gas Pipeline Safety Act.
Brian Daubin, a PG&E manager, said he was second-in-command in providing thousands of pages of documents sought by the NTSB in the investigation of Sept. 9, 2010, explosion.
Eight people died and a neighborhood was leveled in the explosion of a high-pressure natural gas transmission line and the ensuing fire.
Defense attorney Steven Bauer asked Daubin, "Was there any attempt to mislead the NTSB?"
"Never," Daubin answered.
Daubin said PG&E employees followed a directive from then-CEO Christopher Johns "to provide the truth."
On Wednesday, lead NTSB investigator Ravendra Chhatre, who was the prosecution's final witness, testified he believed PG&E intentionally misled the NTSB about its testing policy.
In April 2011, as the investigation was winding up, PG&E retracted an earlier letter to the NTSB that said the utility did not conduct expensive water-pressure tests on pre-1970 pipelines unless the natural gas pressure had exceeded the federal limit by more than 10 percent.
Federal regulations require the tests when pressure has risen to "any amount" above the maximum, he testified. PG&E contends the earlier letter outlining the 10 percent policy was an unapproved draft, while prosecutors claim PG&E followed that policy from 2009 until April 2011.
In continued testimony this morning, Chhatre said he also didn't trust PG&E's explanation for its eight-month delay, until May 2011, in sending the NTSB a report that described a 1988 leak and repair in Line 132, the pipeline that exploded in San Bruno. The utility discovered the report in September 2010. 
"I didn't believe it then and I don't believe it now," he said.
The NTSB concluded in August 2011 that the cause of the Line 132 rupture and explosion was a defectively welded seam in a segment that was installed in 1956, incorrectly listed as seamless in PG&&E records and not properly tested or repaired.
PG&E's second witness was PG&E engineering consultant David Harrison, a former PG&E pipelines testing and repair supervisor, who will continue on the stand on Friday.
Defense attorneys did not announce publicly whether they will call any additional witnesses.
If convicted of all charges, PG&E could be fined $562 million.