Piedmont driver arrested after intentionally crashing into police car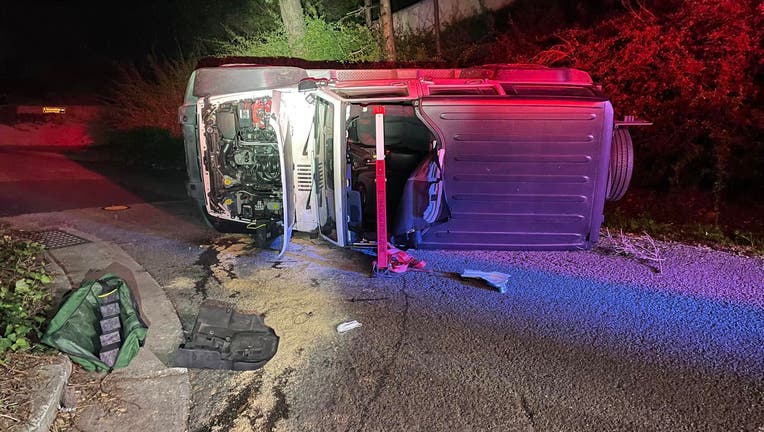 article
PIEDMONT, Calif., - Police in Piedmont arrested a driver on Monday night who they say was driving under the influence and purposefully crashed into a police car. 
According to police, multiple people called 911 to report the driver. 
Officers say once they found the driver of the car they intentionally crashed into a police SUV. 
Photos from the scene showed large scratches on the back end of the police SUV and dents on the back bumper.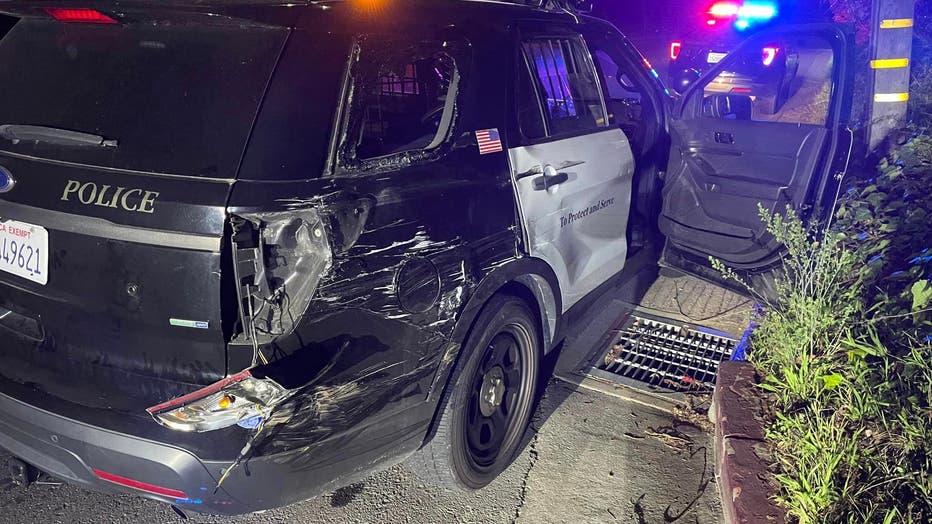 The driver then backed up their car onto a dirt berm and flipped their car.
Police say they safely rescued the driver. 
The drivier was arrested for DUI and possession of Methamphetamine.