Alaska Airlines pilot from cockpit emergency raises questions on pilots' mental health
OAKLAND, Calif. - The off-duty Alaska Airlines pilot, charged with trying to shut down the engines of a jet in mid-flight appeared in a federal court on Thursday on 84 felony counts including attempted murder in addition to 84 parallel state charges in Oregon. 
The situation has raised questions and concerns. One of those being: what about the physical and mental exams every airline pilot must pass twice a year. In eight decades, there have been only a very few cases of suicide by airline pilot; none in the U.S.
Every six months, airline pilots must pass a medical and mental examination to maintain their license to fly.
Healdsburg physician Richard Andolsen, is a Federal Aviation Administration certified Aviation Medical Examiner who has evaluated many pilots to judge if they meet FAA standards. "So, I do my best to try to keep pilots safe and keep them flying," said Dr. Andolsen.
In 2016, Harvard University's School of Public Health got 1,848 pilots to answer an anonymous questionnaire about their mental health. 12.6%, that's 233 pilots, met the criteria for likely depression. Also, 76, 4% of the pilots said they had suicidal thoughts in the two weeks before they answered the questionnaire.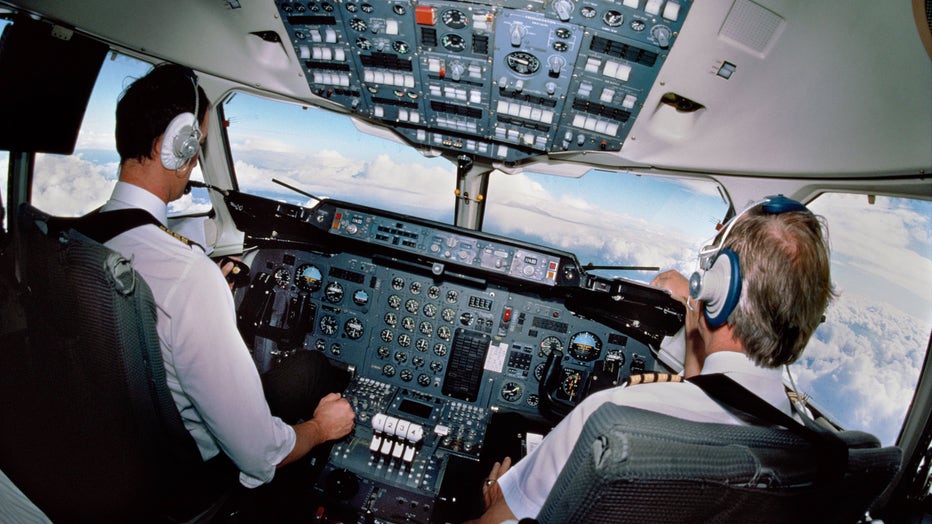 Pilots wearing headsets in the cockpit of a BAE 146 flying. (Photo by: aviation-images.com/Universal Images Group via Getty Images)
But, remember, those are self-confessed, anonymous numbers, without consequences, that don't reflect actual medical evaluations. And, says Doctor Andolsen, having an issue does not necessarily mean it will affect their work. 
"Yeah, there are some people who really do power through it," Andolsen said. 
To the doctor, a big recent breakthrough came when the FAA finally allowed pilots using certain anti-depressants to fly. "It really made a difference in the honesty with which the people would approach with the problem and I feel safer as a result of that." said Andolsen.
Another program, for experienced pilots that have substance abuse or certain mental issues, after treatment and under supervision of psychiatrists and psychologists, allows them to return to flight. "The program has been incredibly successful," said the doctor.
The bottom line: the overwhelming majority of airline pilots are just fine and safety statistics prove it.