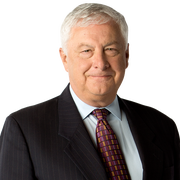 I was born and raised in the small industrial town of Salem, Ohio. Salem was a Quaker town that held the first women's suffrage convention in the state and was a key town along the so-called Underground Railway that brought slaves from the south to free them in the north. One of its famous citizens was Allan Freed, the disc jockey who coined the term "Rock'n'Roll." 
I've spent almost all my post Salem life in major cities. While finishing high school and going to college, I worked three summers in a steel processing mill and one for the Norfolk and Western Railway as a fireman. I am an alumnus of Case Western Reserve University in Cleveland. That was followed by a law degree, earned at night while I worked as a consumer advocate. I was one of the first "Nader's Raiders" who helped craft some of the first true automobile consumer protection laws by establishing the Auto Safety Research Center at my alma mater, Case Western Reserve University in the turbulent 1960's. 
I am the first in my family to earn a college degree. I graduated from law school, passed the Bar Exam and practiced for a year before going into my true interest, journalism. Being the son of a single mom in the 1950s and 60s, when that was taboo, and later a lawyer, I am keenly aware of what "being different" from others is about. I dislike discrimination in any form. Being a child from a low income family, I always dreamed of big opportunities and faraway places. Two of those places, Africa and Australia, based on trips there, are now my favorites.
I am a child of the television era from when it was in black and white to the cutting edges of today's digital world. I've been a long time television and radio consumer and investigative journalist for more than 30 years. Over the years, reporting has given me many remarkable opportunities and memories. I have worked in 4 major market TV markets including Cleveland (WJW), San Francisco (KTVU & KGO) and Los Angeles (KCBS & KTTV). Television was and remains a passion.
One of my investigations was responsible for the recall of 1.5 million defective Dodge, Plymouth and Chrysler vehicles.
Other investigations led to creating enough evidence to get prosecutors to indict and jail two elder abuse scammers, an amoral family of contractors and a man who used his religious standing to scam investors out of millions of dollars.
My long investigation into auto insurance prices is considered by many experts as the basis for the passage of California Proposition 103 which, for the first time, forced auto, home and business insurers to justify price increases; a law that has saved Californians billions of dollars.
I was the first reporter to the intersection of L.A.'s Florence and Normandie during the Rodney King Riots where I was attacked but, fortunately, not injured.
I've done stores in Japan, Honduras, the Middle East and Africa.
For 28 years, I ran the Great American Toy Test, a syndicated series of news reports and a half hour special. In those years, we tested tens of thousands of toys in cities all over America with our television partners. 
I've been able to pursue a lifelong interest is aviation and space. I've been to two shuttle launches and four landings. I've done stories on how once nuclear-tipped intercontinental ballistic missiles were recycled into launchers for communications satellites. 
I've been to pretty much every major aerospace company in the West including Boeing, McDonnel Douglas, Northrop, Hughes, TRW, Rocketdyne and many, many more. 
I covered the round the world journey of the Voyager from Mojave Airport to its landing at Edwards Air Force Base. I've done many stories, for many years, on the commercialization of space beginning with communications satellites to the current entrepreneurs such as Virgin Galactic and SpaceX.
I've covered business for decades including Apple, almost from the beginning. 
I've covered every major California earthquake; my first was one in Livermore in the early 1980's. The most recent, in Napa last year, earned my sixth Emmy.
For the better part of two years, I often covered the California Energy Crisis which damaged California's economy. Those who gouged California, such as Enron, either failed or were heavily penalized for their illegal actions. I won an Emmy for Continuing Coverage on that crisis.
I extensively covered two stock market crashes; one in the 1980s and the recent Great Recession. I covered the original dot com boom and bust in the early 2000's and warned people not to fall prey to stocks that seemed to be valueless. 
I was one of the lead reporters on the PG&E gas explosion and fire in 2010 in San Bruno and provided continuing coverage ever since as PG&E rebuilds its system. 
From 2016 to 2018, I covered every major woodland fire in much of California.
I covered the Bay Bridge when it was damaged by an earthquake. 24 years later, after covering its entire 11 year replacement construction, I was there the day it opened. Since then, I have been lead reporter in covering the many construction issues that still plague it. 
The current California drought is one of a long line of dry periods I've covered. I was lead reporter on the West Coast port slowdowns that damaged the economy. I covered the West Coast port lock out extensively 12 years ago. Most of my port reports were on the economic value these major infrastructures provide.
Over the decades, I've met a lot of famous and infamous people. Three of my favorites: Alan Shepard, America's first astronaut in space, Jim Lovell of Apollo 13, and Right Stuff Legend Chuck Yeager.
In these decades I've been fortunate to have been awarded many honors, including 6 Emmy's, 5 Golden Mikes, The Aviation & Space Writer's Streibig Trophy, the American Bar Association's Silver Gavel Award, the Society of Professional Journalists Distinguished Public service Award, an Ohio State Award and a couple dozen other national and major market awards including one from the U.S. Department of Transportation's National Highway Traffic Safety Administration as well as the Internal Revenue Service.
While in the Army I won the American Spirit Honor Metal from the Committee for the Guard & Reserve.
I was honored to be elected into the Silver Circle if the National Academy of Television Arts and Sciences. I haven't called in sick for work since 1981, because I don't want to miss anything.
I love this job.
The latest from Tom Vacar