Pit bull credited for saving owner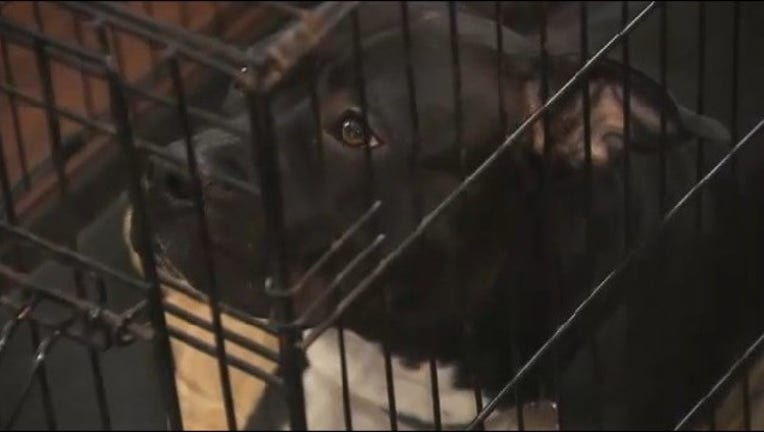 article
A 2-year-old pit bull is being hailed a hero after her owner says she saved her from domestic violence.
Jamie Kraczkowski of Hazel Park says her boyfriend at the time, Jamie Dopke, became drunk, angry and eventually violent. She says that's when her dog, Isis, also known as Ice, stepped in.
"Finally, when my head got hit against the wall, she just grabbed his pant leg and she was done. She was done with him abusing me - and abusing her," Kraczkowski says.
Calling 911, Kraczkowski says Dopke smashed her cell phone. But she says after Ice protected her, he left.
Hazel Park police say Dopke turned himself in Thursday and has had no contact with Kraczkowski. He has been charged with domestic violence and is now out on bond.
Dopke told officers Kraczkowski's dog attacked him, requiring 30 stitches to his leg.
Hazel Park police told Kraczkowski considering her situation, Isis won't be euthanized, but pitbulls are banned within the city so she has five days to find somewhere to place it.
"Thank God they're allowing me to do home quarantine now. But, you know, it's been pretty traumatizing for me," she says.
Jamie says she is now not only scared, but is also losing hope.
"Everything is in [Dopke's] name. The lease is in his name. The utilities are in his name. I don't know what's going to happen with my dog," she says. "I definitely don't feel safe without her."
This story comes from WJBK, check out their website-MyFoxDetroit