Police: Cheeky bandit 'cracked' his way into Morgan Hill bike shop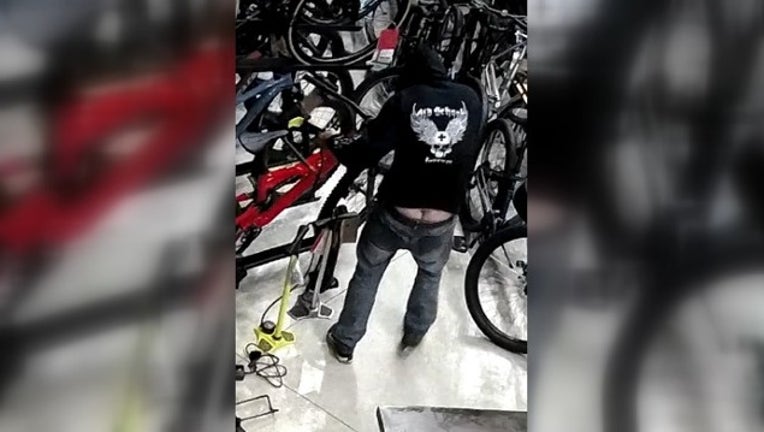 article
MORGAN HILL, Calif. (KTVU) - A male suspect who "cracked" his way into a Morgan Hill bicycle shop was caught on camera showing some skin and the Morgan Hill Police Department had some fun with it in a Facebook post on Thursday.
They opted to side-step their original idea for a "caption this" post, citing professionalism. But the police department included their reasoning, effectively inviting all Facebook users to, in fact, caption the image. And while many of the comments are fun, it's police who maximized the opportunity.
"His 'cheeks' were covered during the incident, 'butt' we have reason to believe he may be responsible for other thefts in the area," police said in the post. "Thanks for you help! We want to get to the 'bottom' of this!"
The cheeky suspect made off with a $1,600 bike, police said. No images of his face were released.