Rolling gun battle near San Francisco's Pier 39 injures 6; including 10-year-old girl
SAN FRANCISCO - San Francisco police are investigating a car-to-car shooting that left at least two people with gunshot wounds near Pier 39 – and four other bystanders injured, including a young girl walking her bike across the Embarcadero. 
The Father's Day shooting occurred by Beach and Stockton Streets around 6:45 p.m. Sunday, leaving several car windows shattered with bullets and a crime scene that stretched about a mile long. 
Police Chief Bill Scott said it was a shootout between people in two cars. 
Scott said police had interviewed the occupants of a black SUV, whom they believe were involved in the shootout. Also, people in a white sedan, also believed to have been involved, got away, Scott said. 
It wasn't exactly clear who got shot, but police indicated they were likely in the black SUV. 
In addition, Scott said three other people were cut by glass shards after gunfire struck the windows of nearby vehicles; and a 10-year-old girl walking her bike across the street with a 16-year-old was hit by one of the involved cars. 
She is expected to be OK. 
Scott stressed that the shooting did not appear to be random and that the shooters were targeting each other. 
"There will be accountability," Scott told reporters. "I am confident we will resolve this case, and the message is clear: you cannot and will not come to this city and commit these types of acts and walk away from here and get away with it." 
He added: "These are very traumatizing types of events, on a beautiful Sunday, Father's Day, we had this type of chaos in our city, and that's unacceptable."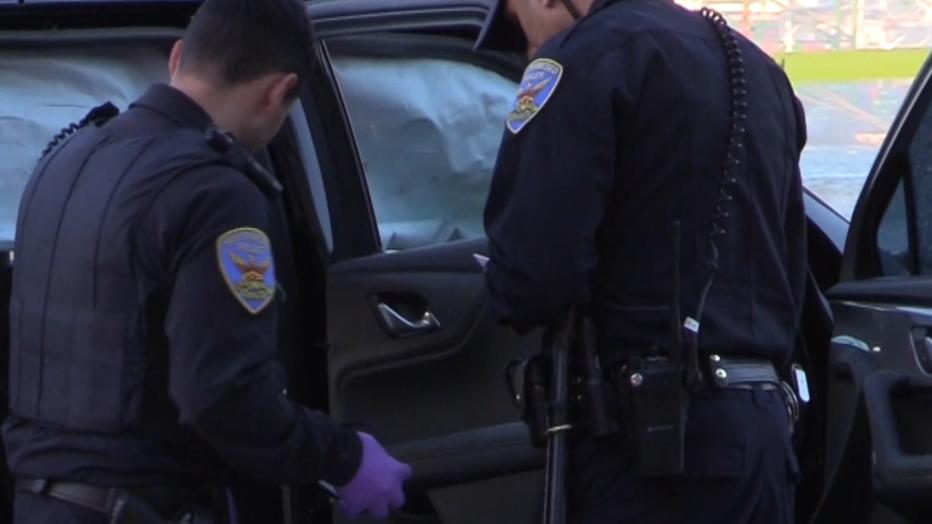 The double shooting took place near but not on Pier 39 property, according to Pier 39 officials.
The tourist area was crowded with people enjoying the holiday weekend. 
Witnesses were upset. 
"We were driving and we thought we heard fireworks," said a man who didn't want to give his name. "Two cars are shooting at each other and then bullets came through the windshield. I yelled to my sister to get on the ground. We jumped on the ground, opened the doors jumped out the back."  
He said the ordeal was quite scary and his "life kind of flashed before my eyes."  
Scott said he's already seeing videos posted to social media from the scene and is asking anyone with information or additional footage or photos to share them with SFPD. 
Anyone with information is asked to contact the San Francisco Police Department at (415) 575-4444 or text a tip to TIP 411.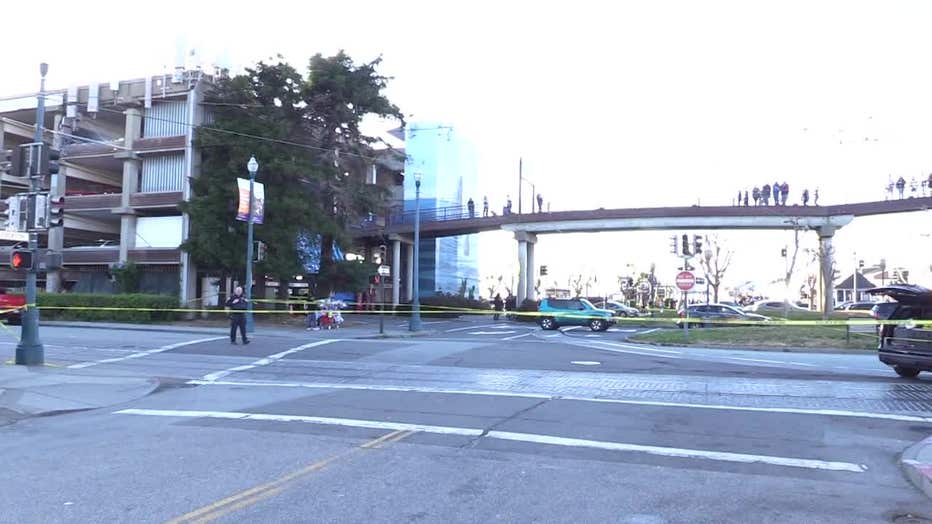 The scene of a double shooting in San Francisco near Pier 39. June 18, 2023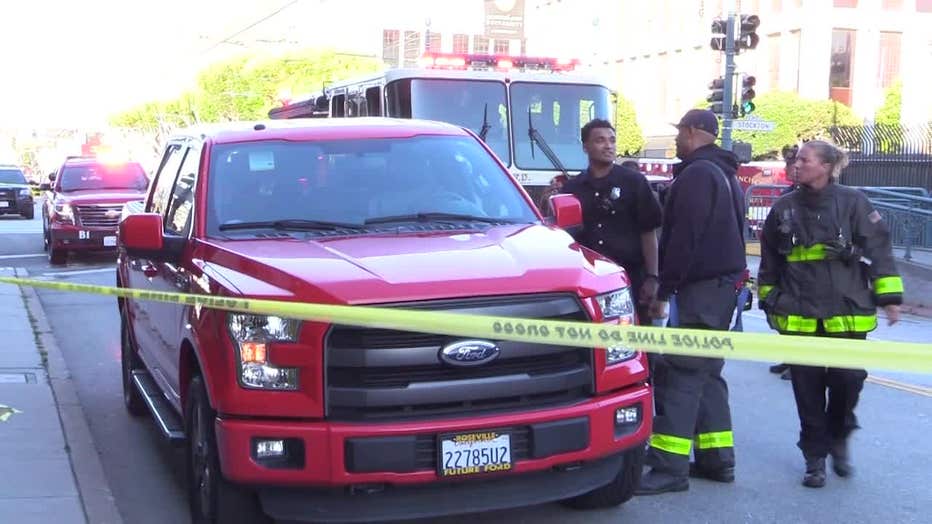 Fire personnel arrive near Pier 39 after a shooting. June 18, 2023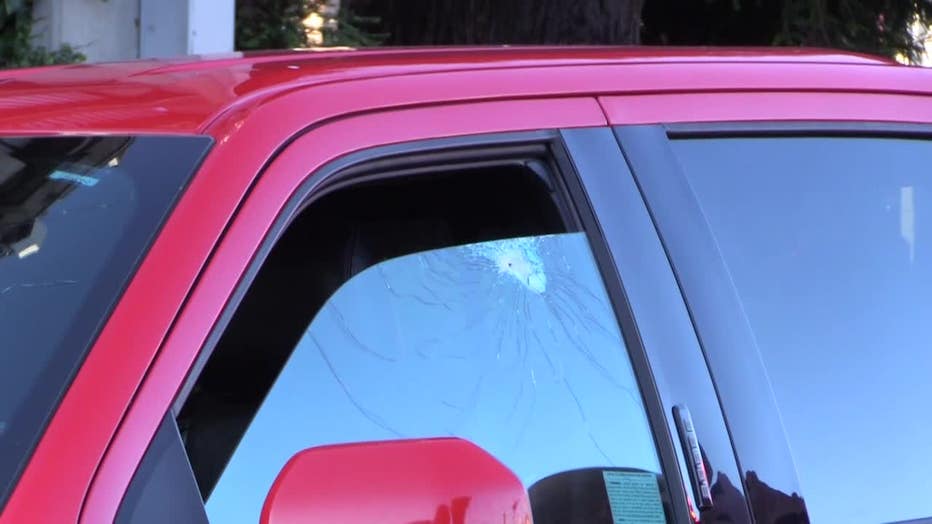 A bullet hole seen in a car near Pier 39 after a rolling gun battle in San Francisco. June 18, 2023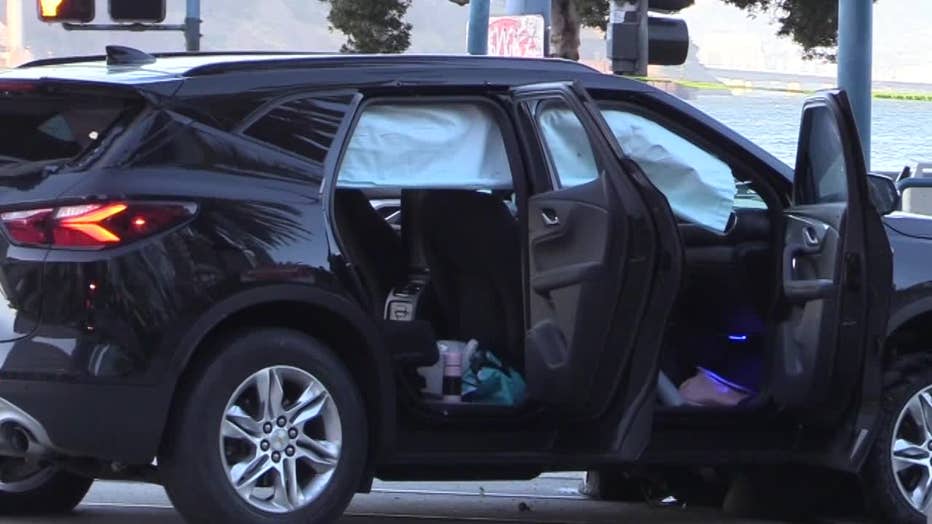 A car door is left open after a shooting in San Francisco near Pier 39. June 18, 2023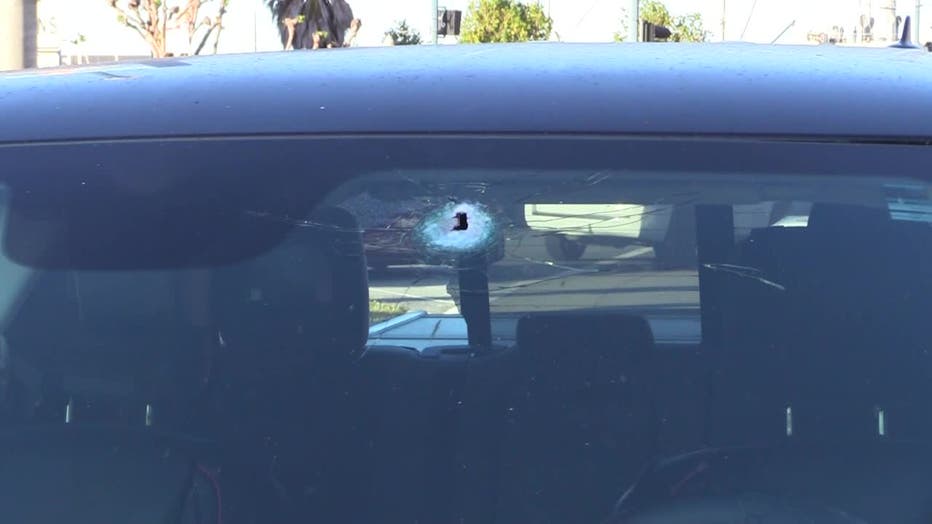 A bullet hole seen in a car near Pier 39 after a rolling gun battle in San Francisco. June 18, 2023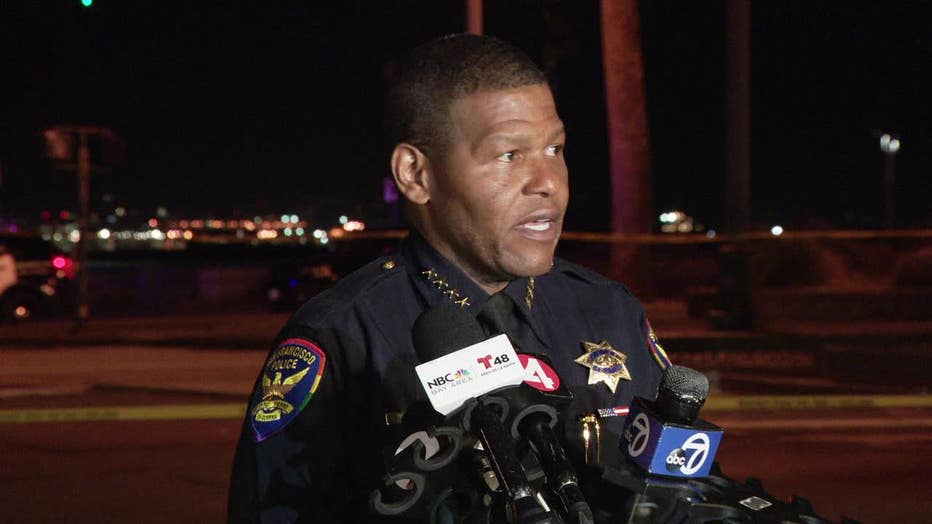 San Francisco Police Bill Scott discusses shooting on June 18, 2023