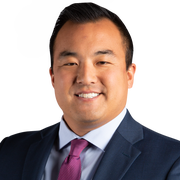 Greg Lee
Political Reporter
I am thrilled to have the opportunity to call the Bay Area home and to work at a place like KTVU. I have spent the last 13 years in Southern California, and though I will always consider it a "piece of home," I'm excited for a change in scenery. 
For as long as I can remember, I have wanted to be a journalist. My mom tells me I used to walk around our house, even before I could talk, with a fake microphone in my hand, blabbing away. As I got older, I realized more and more why I wanted to be part of this unique profession. It's not just a job or a career, but a responsibility and an obligation to seek the truth. 
I graduated from Pepperdine University, where I used to do play-by-play for the athletics department, worked for the college TV station, DJ'd on the radio station, basically did anything I could get my hands on in this field. An internship at KTLA turned into a job as a sports producer, where I learned from some of the best in the business. After graduation, I landed my first job at KESQ in Palm Springs, the "Desert's news leader." I covered high school football, wildfires, crime, the Christopher Dorner manhunt and hundreds of stories in between. After four years in the desert, I accepted a job at KABC in Los Angeles as the Orange County reporter. I spent five years in the OC, where in addition to covering the community, I traveled to cover the thrill of a total solar eclipse, the devastation of two hurricanes, and the excitement around a Super Bowl.
My experiences have all led me here, to the Bay Area, where I will serve you, the viewer, as a political reporter. My job is to hold people accountable, talk about the issues that affect you and make sense of what is going on at the local, state and national level. I take this role very seriously and hope to hear from you about the things that matter most. 
I am a proud Korean-American whose parents moved to the U.S. and sacrificed so their kids could chase the "American Dream."  I love the outdoors, finding new restaurants and our rescue dog, Winnie.
I look forward to connecting with you!