Police: Man who stole firearms, threatened to kill people and police in SF taken into custody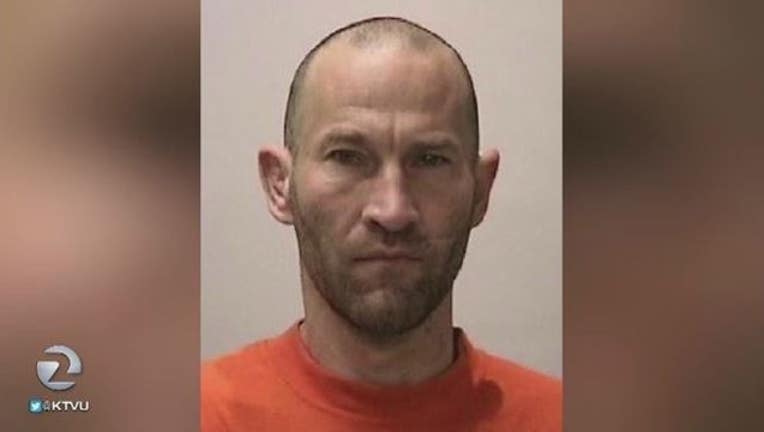 SAN FRANCISCO (KTVU) - San Francisco Police say an armed suspect who made threats to law enforcement personnel and the public in San Francisco has been taken into custody.
Police in the Bay Area were looking for Dustin Hamilton who they say stole firearms and threatened to shoot people and law enforcement.
Hamilton was taken into custody Friday morning without incident. Two firearms were recovered at the scene. 
San Jose police officers responded to a report of a burglary in the 1600 block of Husted Avenue on Wednesday, April 4, at about 10:14 PM. They say Hamilton was the suspect. 
"It is very unnerving that it's happening right across the street in our very quiet neighborhood," said neighbor Michelle Mesita.
Investigators say Hamilton stole firearms from a residence and made threats to kill people in the City of San Francisco and any law enforcement personnel.
The San Jose Police Department immediately notified the San Francisco Police Department.  
Thomas Smith said he's known the family for decades and describes "Dusty" as a great kid who's had problems despite his parents' numerous attempts to help.
"They said he had a spot under an overpass in San Francisco. There was a community there. They went up to see him and talk him home. He didn't want to come home," said Smith. "If they do locate him maybe he'll get the help that he needs. It's devastating really."
San Jose Police detectives have obtained a felony arrest warrant for Hamilton for Burglary, Threats & Firearms Possession. In addition, Hamilton has two outstanding felony warrants out of San Francisco for Assault and Vandalism.
Anyone with information is asked to call 911 or contact Detective Emilio Perez and Detective Matt Brackett of the San Jose Police Department's Assaults Unit at 408-277-5283.
Persons wishing to remain anonymous may either call the Crime Stoppers Tip Line, (408) 947-STOP (7867), or click the "Submit a Tip" link below. Persons providing information leading to the arrest and conviction of the suspect may be eligible for a cash reward from the Silicon Valley Crime Stoppers.