Ponch, dog found on Bay Bridge, up for adoption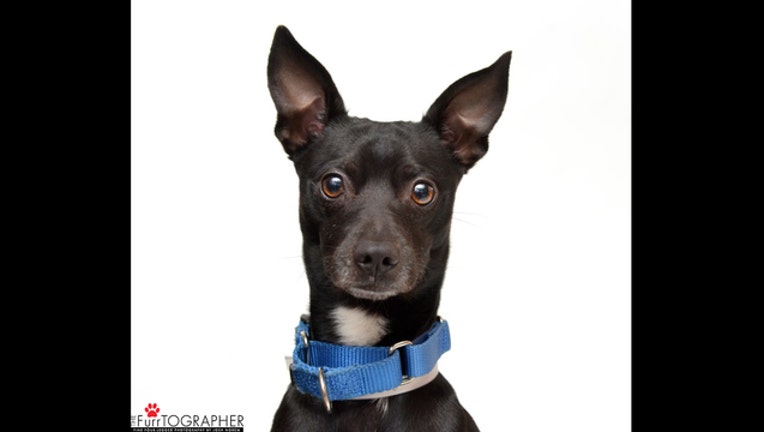 article
SAN FRANCISCO (BCN) - Applications are being accepted for the adoption of a small dog that made headlines when he darted across the Bay Bridge's lanes this month, a San Francisco animal organization announced today.
   
Animal Care & Control has released certain guidelines for those considering adopting the Chihuahua mix named Ponch, a wayward pup discovered on the westbound lanes of the Bay Bridge on April 3.
   
Around 7 a.m. that day, Ponch had to be chased around the bridge by California Highway Patrol officers before he was rescued.
   
CHP Officer Vu Williams said it's unclear how Ponch got on the bridge, but it's not believed he was thrown from a vehicle because he was not injured. Ponch may have come from Treasure Island or a car stopped and let him off, Williams said.
   
Ponch's former owner has not stepped forward. The dog is not neutered nor does he have any tags or a microchip to identify him.
   
After being taken and temporarily held by Animal Care & Control, Ponch was placed in a foster home April 7 to give him some time to settle down before his adoption, spokeswoman Deb Campbell said.
   
Campbell said adoption applications for a permanent home are being taken until April 22.
   
Ponch, a flighty dog that is sensitive to sudden audio and visual stimulation, would do best in a mellow home with only adults, Campbell said.
   
It's recommended that potential owners also have previous experience with small, shy dogs.
   
"While shy dogs are not for everyone, Ponch will make the right person a very lucky adopter indeed, and he hopes that those interested that don't fit his criteria think about meeting his other adoptable friends at (Animal Care and Control)," Campbell said.