Pot-Hole Blitz hopes to repair Oakland streets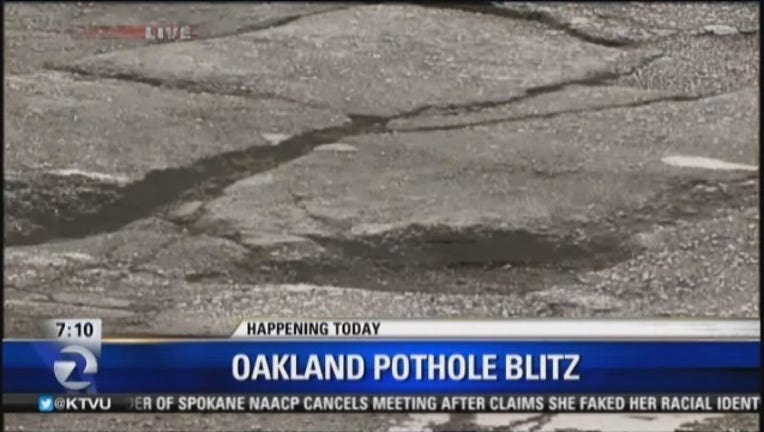 article
OAKLAND, Calif. (KTVU) - The streets of Oakland will be getting a much needed band-aide as crews begin a seven week Pot-Hole Blitz.
It doesn't take long to see the Oakland streets need work and Mayor Libby Schaaf says fixing the streets is one of her top priorities.
According to the 2013 Pavement Condition Index, which measures street conditions nationwide, Oakland streets were ranked near the bottom of Bay Area cities.
There are approximately 1900 miles of road in the city that needs to be maintained.
The city claims the problem is funding. The backlog of streets in Oakland in need of repair amounts to nearly $430 million, and that number is growing.
City officials say there just isn't enough money to completely resurface the roads, so crews are left to just do patchwork to major pavement and pothole issues.
Oakland residents are encouraged to contact Oakland Public Works about any pothole problems they encounter.
To report potholes you can contact Oakland Public Works or download the See-Click-Fix app on your mobile device.