Potential world record breaking gigantic catfish caught in Clear Lake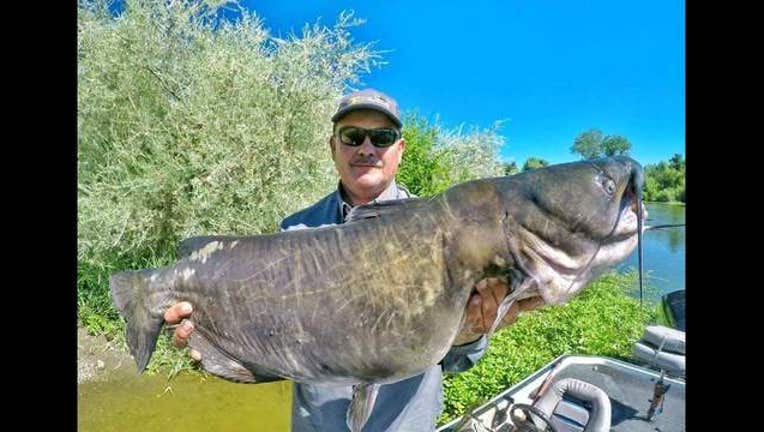 CLEARLAKE, Calif. - Sean Moffett caught a monster catfish this Saturday in Clear Lake which could possibly break the current International Game Fish Association all-tackle world record. 
The massive fish measured 89 cm from the nose to the long end of the tail and 83 cm to the short end of the tail. It weighed in at nearly 30 pounds with a girth of 24.5 inches.
When Moffett first felt the tug at his fishing rod that is usually used for light to medium sized fish, he thought he had just caught a rather large bass.
However, when he saw the head of the fish, and then fought to bring it into his boat for about 10 minutes, Moffett realized it was actually a huge catfish. 
 "I had to use a rope to drag the fish behind the boat because it was a monster size and I didn't want to kill it" Moffett said.  
The IGFA all-tackle World record is currently recorded at 80 cm long. Moffett has submitted the catfish's measurements in hopes to beat that record for length. 
The all-tackle record has to do with the kind of line that the gigantic fish was caught with. There is a list of rules and qualifications the catch will have to go through in order to make the fish official.