Pothole shuts down 2 lanes of I-880 in Oakland
OAKLAND, Calif. - The punishing rains created a pothole large enough to shut down two lanes of Interstate Highway 880 in Oakland early Wednesday morning, which caused a traffic headache for hours. 
The pothole is in the southbound lanes between Fruitvale Avenue and High Street.
It's about three feet wide and three feet deep. 
Caltrans said it might take until 1:30 p.m. to patch up.
Drivers should try to get to their destinations using I-580 instead.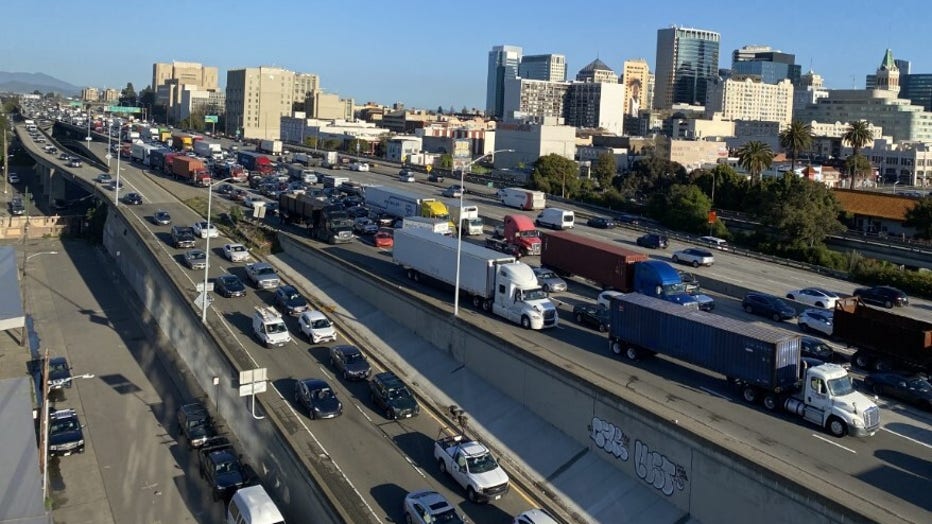 Traffic was backed up on I-880 because of pothole repairs. March 15, 2023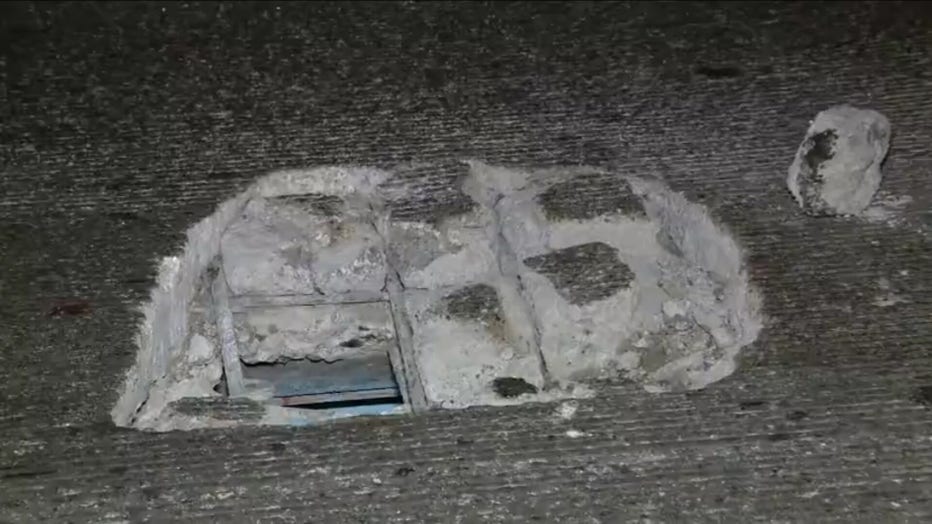 Closeup of the pothole on I-880.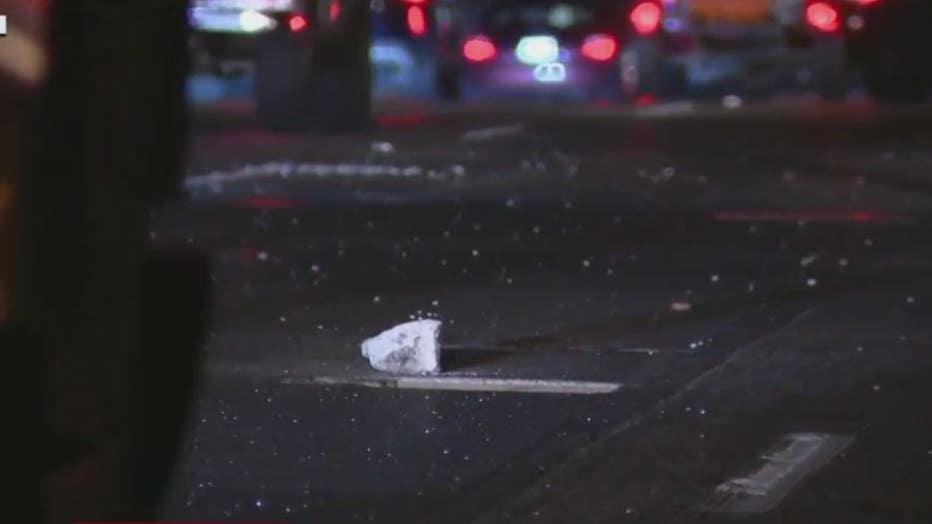 The pothole at I-880 sb at High Street. March 15, 2023.