President pressures GOP to repeal, replace Obamacare; vote could come before July 4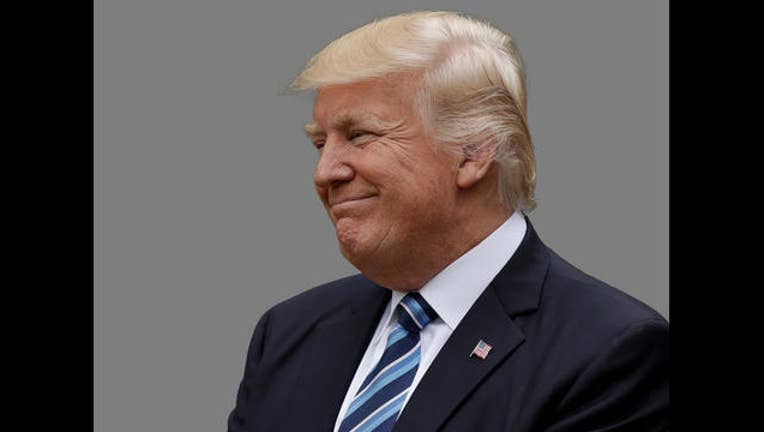 article
WASHINGTON (KTVU) - President Trump is holding a series of high-profile meetings Tuesday at the White House designed to put pressure on fellow Republicans to follow through with his promise to repeal and replace the Affordable Health Care Act (ACA), commonly referred to as Obamacare. 
Some Republican senators still say they don't agree with the bill while Democrats continue to present a united front in defense of the ACA. 
Republicans were pressured to pass the American Health Care Act, a bill that would repeal and replace Obamacare. 
The president says it's important for Republicans to stay united because he's not expecting any help from Democrats. 
Trump says, "If we had the greatest bill in the history of the world on healthcare we wouldn't get one vote from the Democrats because they're obstructionists." 
The bill has passed the the House and Republicans are expected to use a process called reconciliation to bypass Democratic filibusters in the Senate. 
Among the ideas being floated are, phasing out Obamacare's Medicaid expansion after seven years. Increasing tax credits for health care expenses, which would essentially replace Obamacare subsidies, but some conservative Republicans say it doesn't go far enough. 
"I've seen an outline and I'm worried that the outline has a lot of Obamacare in it. If it's Obamacare light that will be difficult for me," said Sen. Rand Paul (R-Kentucky). 
Meanwhile, rank and file Republicans are urging their Democrat colleagues to join the negotiations and make the bill better instead of criticizing the GOP for dismantling Obamacare.
"If there's a Democrat who really cares about the fact that premiums in their state are costing 20-30 and 40 thousand dollars on the exchange, we can either curse the process or you can step up and actually help with that process," said Sen. Bill Cassidy (R-Louisiana). 
The Republican leadership has told the White House their goal is to have a final vote on the bill before the 4th of July recess.