Presidio Memorial Day celebration honors veterans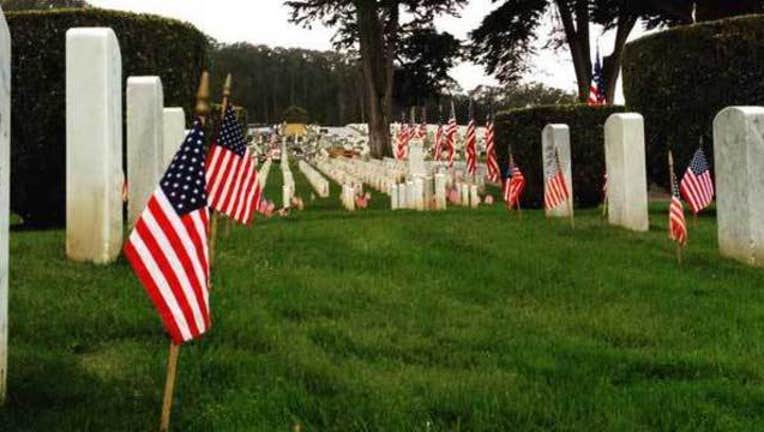 article
SAN FRANCISCO (KTVU) - One of the largest Memorial Day ceremonies took place Monday at the San Francisco National Cemetery in the Presidio.
On this cold, gray Memorial Day, some people came early to cemetery to quietly remember loved ones who fought and died.
One man lost his brother, U.S. Marine Corporal Kenneth Claire killed in Viet Nam in 1968.
"I miss him tremendously, yes. He was my hero," said Kevin Claire.
At a nearby gravestone, Malen Caylor visited the World War Two and Korean War veteran she was named after, Malen Davis.
"I wanted to come and honor my grandfather who served in the navy, and say hi," said Caylor.
Of the more than two thousand people who came out for the official ceremony at the Presidio.
Many saw combat, among them an army sergeant who lost a close friend in Korea some 60 years ago.
"Every time I talk about it I start crying. He died in my arms. He was shot," said Richard Friedman.
This Memorial Day marks the 50th anniversary of American troop deployment to Vietnam,
"It is my hope on this Memorial Day, as it is every Memorial Day, that this not just be a fleeting moment of reflection on a Monday in May, but that we carry it with us throughout the year," Kenneth Johnson of the National Cemetery Association told those in attendance.
"Each one of these gravestones, they left behind a family for serving their country," said Caylor.
Many said their hope is that a year from now on Memorial Day there will have been no deaths in combat.