Prosecutor says suspects killed Oakland girl in act of street justice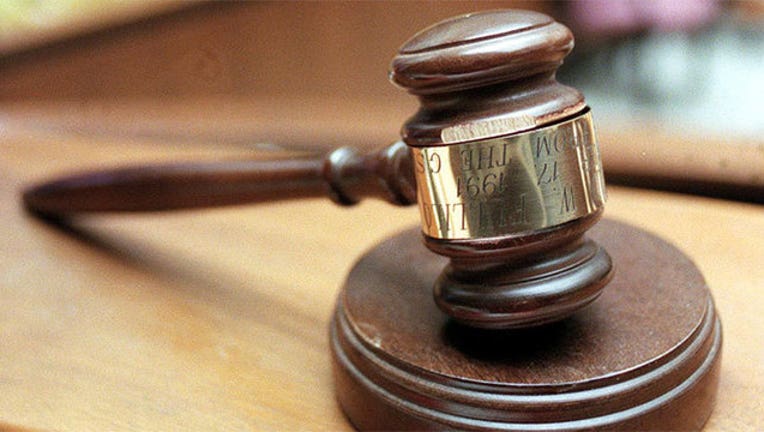 article
OAKLAND, Calif. (KTVU and wires) -- A prosecutor said Tuesday that two men should be convicted of murder for the shooting death of a 15-year-old Oakland girl in a barrage of bullets in what he alleged was an act of street justice in broad daylight that went wrong.
Prosecutor Glenn Kim said Jubrille Jordan was an innocent victim who was killed by careless crossfire on Dec. 30, 2012, when Lilron Jones, Vijay Bhushan and Marquise Thompson were gunning for a 14-year-old boy who they thought had killed their 15-year-old friend Hadari Askari five months earlier.
The 14-year-old boy was shot in his leg and survived the shooting but Jubrille, who attended Melrose School, was hit in the head and killed by one of the 20 bullets that were fired in the incident in the 6600 block of Lion Way in East Oakland, near the Lion Creek Crossings apartment complex, at about 3:40 p.m. that day, Kim said.
Referring to Jones, 19, Bhushan, 22, and Thompson, 25, Kim said, "They don't care who is in the crossfire, in the kill zone, they just want the boy (the 14-year-old) dead."
He said Jubrille "was an innocent victim who should not have lost her life."
Kim's comments about Jubrille's shooting death came in his opening statement in the trial of Bhushan and Jones. Thompson is scheduled to be prosecuted separately in a trial next month.
The prosecutor said the three men were close to Hadari, who wanted to become an Oakland firefighter and was in a summer work program with the Oakland Fire Department but was fatally shot in the 6700 block of Leona Creek Drive at about 8 p.m. on July 10, 2012.
No one has been arrested or charged for Hadari's death.
Referring again to Jones, Bhushan and Thompson, Kim said Hadari "was a very good friend, a friend they loved, someone they would kill for."
The word on the street was that the 14-year-old boy had killed Hadari but he hadn't been seen much in public until a friend of Jones, Bhushan and Thompson spotted him at the 69th Avenue Village housing project in East Oakland on Dec. 30, 2012, Kim said.
Hadari, Jones, Bhushan and Thompson lived in the Lower Bottoms neighborhood in West Oakland but the 14-year-old was associated with the 69th Avenue Village, according to Kim.
Jubrille, her sister and several close girlfriends walked through the 69th Avenue Village on Dec. 30, 2012, on their way to the Coliseum BART station to take a train to go to the Bayfair Center shopping mall in San Leandro to buy clothes, Kim said.
The girls stopped to talk to a boy who one of them knew but the boy was with the 14-year-old boy and the suspects opened fire, he said.
"They decided to be the judge, jury and executioner for what they thought was wrong," Kim said.
The prosecutor alleged that Jones and Thompson were the shooters in the incident but he said Bhushan is equally guilty because he gave Thompson the gun that he used and the gun that he believes Jones used was later found at Bhushan's house.
But Bhushan's lawyer, Ernie Castillo, told jurors that Bhushan should be found not guilty because he made a decision not to participate in the shooting.
Castillo said Bhushan made many bad decisions that day but Bhushan ultimately chose "not to participate," let Thompson use the gun he had been carrying and went back to his car.
Jones' attorney, Darryl Stallworth, said Jones should also be found not guilty because the prosecution doesn't have any direct knowledge that he was one of the shooters and at least two witnesses identified someone else as a shooter.
Jones is also charged with murder for the shooting death of 18-year-old Elijah Allen in a separate incident at the intersection of 28th and Myrtle streets in West Oakland at about 11 a.m. on March 3, 2013.
Jones' mother, 37-year-old Althea Housley, is serving a prison sentence for her voluntary manslaughter conviction for her role in the fatal shooting of Jinghong Kang, a Virginia woman who traveled to the Bay Area for a job interview at Google, in the 1900 block of downtown Oakland at about 11:30 p.m. on July 18, 2010.
Jones was only 17 at the time that Jabrille was killed but he's being prosecuted as an adult.