Prowling suspects with shotgun arested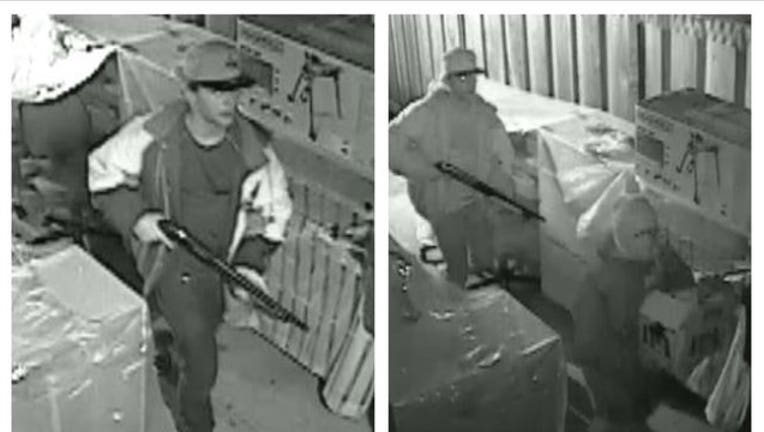 article
MILPITAS, Calif. (KTVU) - Here is KTVU crime reporter Henry Lee's Rap Sheet blog for Jan. 25, 2017: 
SHOTGUN-TOTING PROWLING SUSPECTS NABBED: Milpitas police say they've arrested two suspects caught on video skulking outside homes while armed with a shotgun.
The investigation began about 4:30 a.m. Jan. 18 when Milpitas officers responded to reports of two people traipsing through a backyard on Eagle Ridge Way. When police got there, the prowlers had already left.
But surveillance cameras captured images of the two, including one who appeared to be carrying a shotgun. Police determined they had entered the backyard by coming over a rear fence.
About a half-hour earlier, the same two are believed to have captured on surveillance video on Lisbon Court in San Jose.
The department released images of the prowlers and received tips that led to their identities.
On Tuesday, police found one of the suspects, John Fender, 18, Milpitas, behind the wheel of a BMW 528i, authorities said. Also in the car was a 17-year-old boy - and a loaded shotgun, police said.
Fender was arrested on suspicion of having a loaded firearm, prowling and driving without a license. The teenager, whose name was withheld because of his age, was issued a citation for prowling and released to a parent.
You can see Henry Lee daily on KTVU.