Purple Heart veteran with PTSD denied bus ride over service dog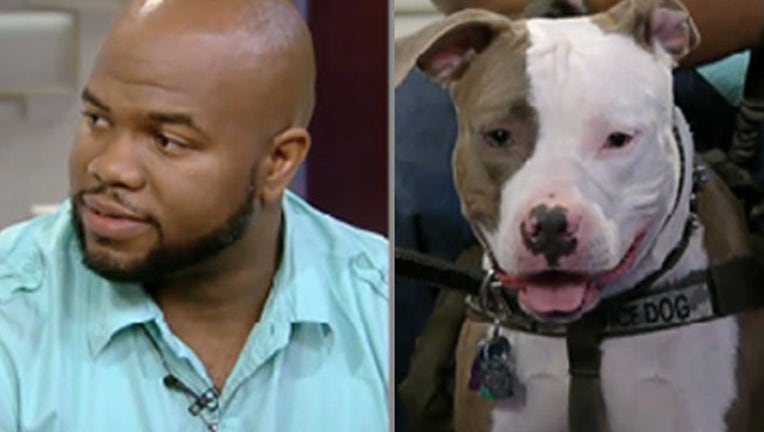 article
(WTTG) A United States veteran who served four combat tours and was awarded a Purple Heart was denied a ride on a New Jersey bus due to his service dog.
Daniel Wright, who suffers from post-traumatic stress disorder after serving 11 years in the Marines and Army, says the driver of a New Jersey Transit bus slammed the door on him and pit bull Tank, his registered service dog, when they tried to board last week.
"I was just trying to come home from school," Wright, a retired staff sergeant, told "Fox & Friends" Monday.
Wright said the driver told him "no dogs on the bus," and said he was afraid of the dog and that Tank needed a muzzle before he could ride. Despite Wright showing Tank's collar and vest, which say US Army Service Dog, the driver slammed the door closed.