Student's 'racist' joke at East Bay school mocks Black History Month with cotton balls
CLAYTON, Calif. - A student brought cotton balls to Diablo View Middle School allegedly to mock the celebrations of Black History Month, school officials said.
Superintendent of the Mt. United Diablo School District Dr. Adam Clark shared a letter sent to parents about the "racist" incident that occurred at one of their schools. 
RELATED: Students from 2 Philadelphia schools recorded using racist language in social media video
"Unfortunately, we as school and District leaders missed a crucial opportunity to turn this bullying and racist incident into a learning opportunity. I will correct that inaction. That said, Mt. Diablo Unified School District is committed to creating a safe and welcoming environment for all students," said Clark.
Clark also shared that several students participated; though, the student who originally brought the cotton balls to the school was disciplined. Clark also said the distribution of the cotton balls was done as a "joke."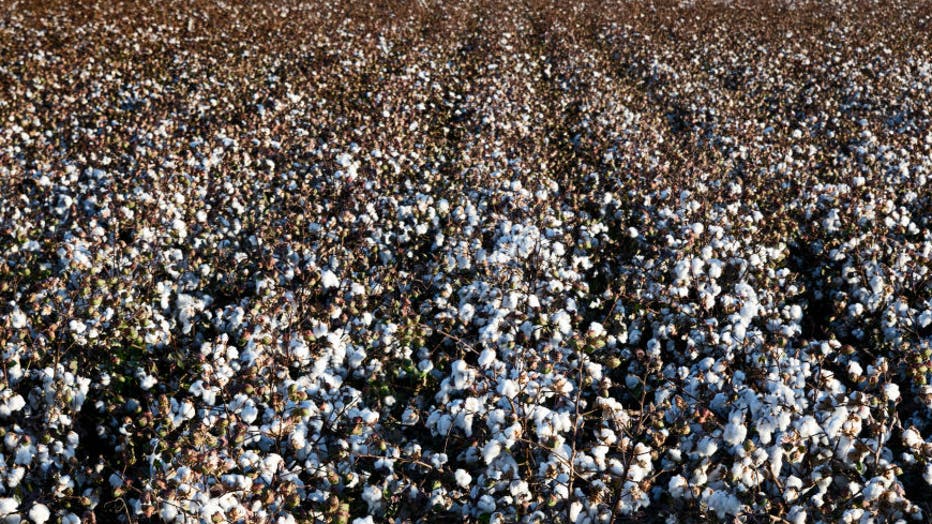 CASA GRANDE, ARIZONA, UNITED STATES - 2021/10/24: A view of a cotton field. (Photo by John Greim/LightRocket via Getty Images)
Officials did not specify the disciplinary action taken on the student. 
It is unclear what grade the student was in. 
FOR MORE: Black Americans weigh in on what's needed to overcome racial inequality
Clark said the incident is not reflective of the district's values and is working to combat bullying in "all forms." 
"We have to directly address and reject all forms of offensive and divisive behavior within our school communities…I encourage all parents to talk to your students about what kinds of language/actions are acceptable at school…as we work to address this offensive event, safe conversations can take place to prevent any student from feeling unwelcome or intimidated within our schools," he said.