Raiders headquarters land deal offered by city near Vegas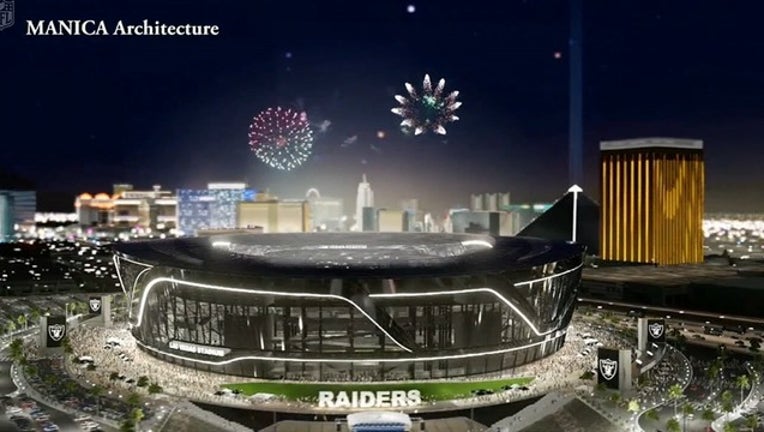 article
HENDERSON, Nev. (AP) -- The Oakland Raiders came one step closer Wednesday to securing the land the team needs for its new headquarters and practice facility near Las Vegas, and at a steep discount.
Officials in suburban Henderson approved a resolution that allows the city to move forward with a direct sale of 55 acres (22 hectares) to the Raiders for more than $6 million -- half the land's appraised value. The city is using a Nevada law that allows for no-bid sales at under-market prices when they are considered to be in the public interest.
"This is an opportunity to take the city of Henderson to a new level," Assistant City Manager Greg Blackburn said during the city council meeting ahead of the resolution vote. "It's hard to put a dollar value to what this does to help us for the future."
The Raiders have promised that the venue will create an estimated 250 full-time jobs not counting players. The team will spend about $75 million to build the complex.
The team wants to kick off its 2020 season at a 65,000-seat domed stadium built partially with taxpayers' money across the freeway from the Las Vegas Strip. The team in May paid $77.5 million for the 62-acre (25-hectare) site and hosted a glitzy groundbreaking ceremony in November.
Guests of hotels and other lodging facilities in the Las Vegas area are contributing $750 million to the project through a room tax increase. The Raiders and the NFL are expected to contribute $500 million to the project, while the team has also secured a $600 million bank loan for construction.
Henderson's city council must vote again next month to give final approval to the offer.
Henderson officials said the city will benefit from property taxes collected on the land and additional spending from visitors and team clients. City staff said similar projects have created an estimated $210 million tax impact over a decade after the venues are fully built.
Not all residents were supportive of the city's decision.
"The Raiders have been Gypsies over the years, starting in Oakland, then moving to El Segundo (LA) for a few years, then back to Oakland and now Las Vegas. Where to next?" Henderson resident Adrian Woodhouse wrote the city council in an email.
On Wednesday, commissioners in Clark County approved a development agreement with the team that spells out public safety and infrastructure improvements in and around the Raiders stadium.
The agreement calls for widening sidewalks, improving roadways, installing and modifying traffic signals, and building any needed pedestrian bridges. 
The team agreed to install about $1.4 million worth of public safety equipment at the stadium and an emergency operations center. The document outlining the development agreement did not include a finalized plan for the thousands of county-mandated parking spaces.