Rain storms raise reservoir levels but overwhelm wastewater pipelines in Sonoma Valley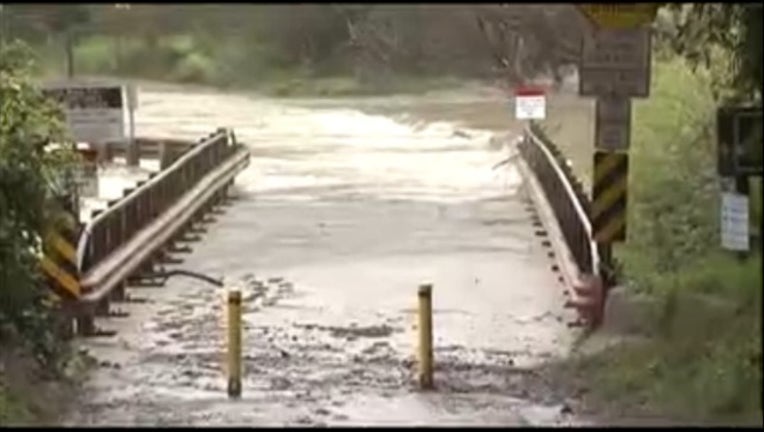 article
(BCN) - The heavy rain this week raised the levels of the two main reservoirs that supply water to the Sonoma County Water Agency, but at a cost.
The water agency, now known as Sonoma Water, said the rain put pressure on the wastewater collection system in the Sonoma Valley causing several sanitary sewer overflows at four locations.
Between 2 and 2.5 inches of rain was measured over a 24-hour period in the Sonoma Valley, and sewer pipelines intended only for wastewater exceeded capacity, Sonoma Water said in a statement.
Less than 50,000 gallons of wastewater overflowed during the four spills, and maintenance crews were on the scene through Wednesday night. The overflows were stopped at 2 a.m. Thursday, and crews cleaned up and monitored flows later Thursday morning, Sonoma Water officials said.
The flows into the Sonoma Valley wastewater treatment plant were 20 million gallons a day at 7 p.m. Wednesday night, about 10 times greater than flows during dry weather, according to Sonoma Water.
During increased flows, groundwater and storm water enter leaky sewer pipelines, manhole covers and private sewer laterals.
The Sonoma Valley Sanitation District plans a $6 million project to replace 1.8 miles of pipeline along state Highway 12, and will continue replacing aging pipelines for the next several years
The District also plans sewer lateral inspections and repairs to reduce inflow from private sewer laterals and illegal connections to the sewer system, Sonoma Water said.
The District's Lake Mendocino reservoir reached the 72,000 acre-feet level during the storms. When the reservoir reaches 68,000 acre-feet, the U.S. Army Corps of Engineers controls the dam operations for flood control purposes.
The larger reservoir, Lake Sonoma, filled to 227,000 acre-feet, a 15,000-acre-feet increase over a 24-hour period. Between the two reservoirs, the storm increased storage of 20,000 acre-feet, or about 6.5 billion gallons of water, according to Sonoma Water.