Record number of California voters register for midterm elections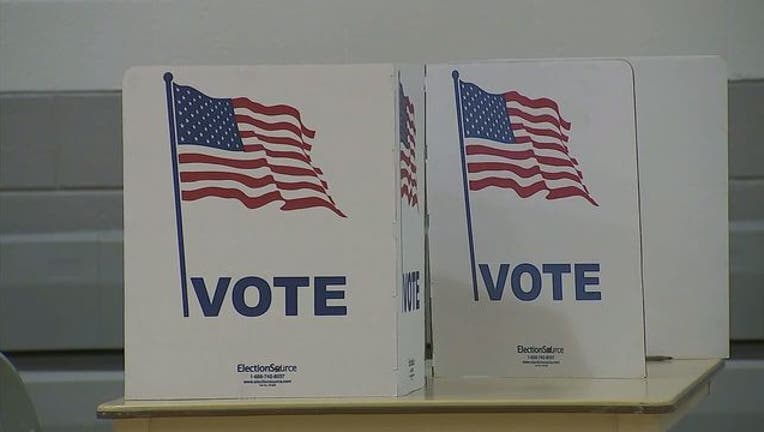 article
SAN FRANCISCO (BCN) - More Californians have registered to vote in next week's midterm election than in any election before, Secretary of State Alex Padilla announced in San Francisco this morning.
Padilla said 19.6 million Californians were registered to vote as of the registration cutoff day last month.
That's an increase of nearly 1.9 million voters compared to voter registration numbers for the 2014 gubernatorial election.
"It is nearly unprecedented for California to set a voter registration record in a midterm election," Padilla said.
The increase means the percentage of registered voters also rose-it's now at 78 percent of eligible citizens, the highest it's been since 1950, according to Padilla.
He said higher voter registration likely means higher turnout at the polls on Tuesday - though officials won't know for sure until ballots are cast.
"Everybody's paying attention to politics right now, and I think we're going to see that translate on Tuesday," Padilla said at a joint news conference with Attorney General Xavier Becerra, held at the Department of Justice in San Francisco.
It's possible that if turnout is high, lines may be longer at polling places.
Becerra said his attorneys will be on hand across the state in case voters have any issues.
"If you have the right to vote, go do it with confidence, and understand there's a team here to protect your right to vote," Becerra said at the news conference.
While encouraging citizens to go to the polls, both Padilla and Becerra reminded voters of their rights.
If voters get to the polls late in the day, they can still vote as long as they are line before the polls close.
Voters shouldn't be harassed at the polls and can ask for help with filling out their ballot from anyone except their employers or union officials.
If potential voters missed the voter registration deadline, they can still vote via provisional ballot. And those who need a ballot in a different language should be allowed one.
Additionally, voters can ask elections officials questions if needed and they can request a new ballot if they make a mistake.
Vote by mail ballots can be dropped off at any polling place in the state.
Becerra and Padilla also encouraged voters to report any fraudulent or suspicious activity to elections officials, though Padilla said such fraud is very rare.
"We can't help but recognize that this is one of the most important, yet politically charged elections that we've seen in a long, long time," Padilla said. "We want to be sure voters are encouraged to cast their  ballots. Democracy works best when everyone participates."