Recycled water program popular for East Bay residents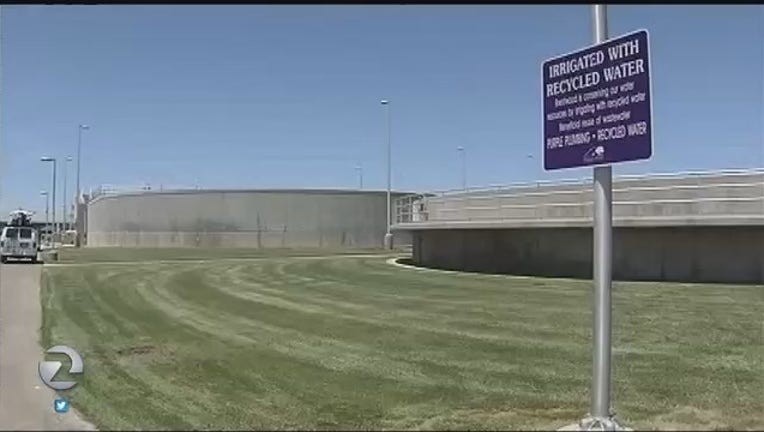 article
PLEASANTON, Calif. (KTVU) - A one year old recycled water giveaway has succeeded far beyond all expectations, so much so, it's expanding.
As they have for a year now, hundreds of trucks came to the Dublin San Ramon Services District in Pleasanton for free recycled lawn and garden water.
"I think the drought has made us have to shift our thought about water and how important it is to use the right water for the right purposes," says Sue Stephenson a District spokesperson.
On Monday morning, a second, smaller station opened in Dublin, as an immediate success initially open 9 to 4 p.m. on Monday, Wednesday and Friday.
"I live in Dublin about a mile away from here so I make several trips because I do my neighbors yards to keep them green; makes the who block look better," says Dennis Bitle, a recycled water user.
"Currently, over 81 percent of our municipal water of operations are recycled water and we're glad that our residents now have a chance to pick it up more conveniently," adds Lori Taylor, a spokesperson for the City of Dublin.
At both stations, you must pre-register but after that, there is no limit on the number of times you can return to pick up a maximum of 300 gallons per visit.
"I think it's a great idea. I don't know Newark isn't doing it because they put theirs into the Bay." says Mike Satariano, who came quite a few miles from Newark.
"You know, we're only watering two days a week; very short periods of time. So, this is really a great program; it's allowing homeowners who want to join this program to keep things green," says Steve Palange, another recycled water user.
A few blocks away, the Lucky Garden Hydroponics store has long sold slightly used food grade, 300 gallon plastic tanks. Now, it's selling all it can find; just $125 each, and $40 for plastic drums.
"We can honestly say it's probably about 10 times our business when it came to selling the reconditioned water tanks," says Natalie Eoloa, Lucky Garden Hydroponics' owner.
So, how much water has already been given away? Well, consider you had a tank the size of a football field, including the end zones - that tank would be filled with 25 feet of water.