Redwood tree crashes into Boulder Creek home seriously injuring 1-year-old
SANTA CRUZ, Calif. - The strong winds wreaking havoc throughout the Bay Area caused a redwood tree to crash into a Boulder Creek home on Tuesday evening, seriously injuring a 1-year-old baby, fire officials said. 
The child was in critical condition. 
Firefighters said the winds brought down the redwood into the occupied home in the Santa Cruz mountains on Bobcat Lane, where the tree "speared" into the living room of the house, pinning the child down. 
Firefighters had to work quickly to pull out saws and cut the tree in order to rescue the child.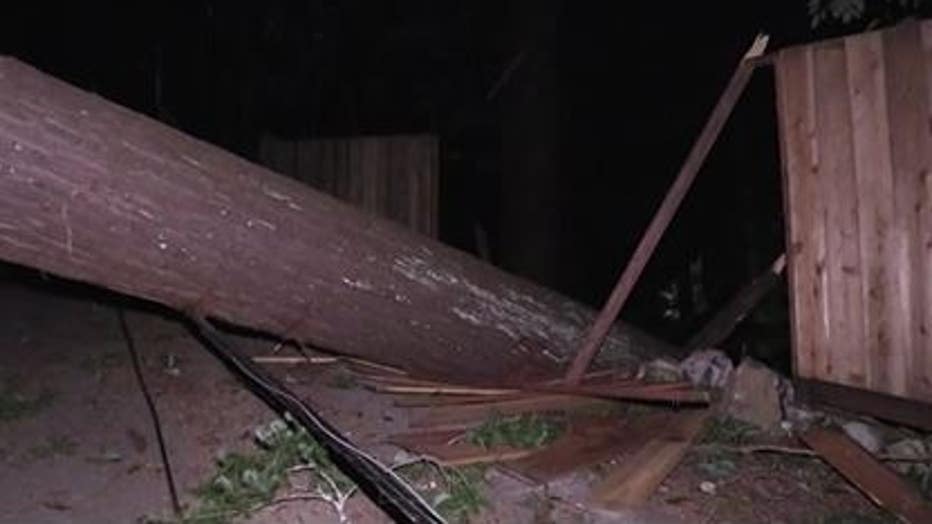 "The patient wasn't going to be able to be removed without removing that tree, so we had crews on top of the roof and inside the structure in the living room where they were ultimately cutting that weight and removing that off the patient and then rendering aid as quick as they could to control the situation," Boulder Creek Fire Protection District Chief Mark Bingham said. 
The fire department said it has been inundated with calls of downed trees, trees blocking homes, and power lines blocking roads along with other wind-related damage, which is why fire officials urge people to stay in their homes during the wind storm.