Remembering Dad: Bride uses funeral flowers as confetti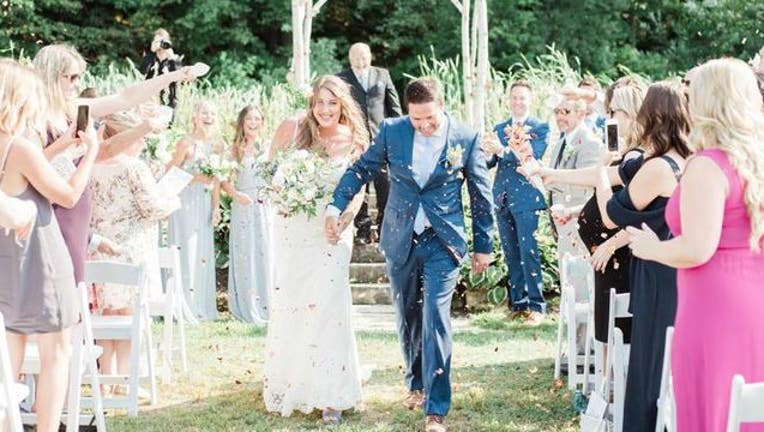 article
ONTARIO (KTVU) - Photos of a woman remembering her father on her wedding day have gained a lot of attention online. 
Kait Olidis, 28, who lost her father three years ago decided to save a spot for her dad at her wedding and felt his presence through the flowers and other mementos. 
Olidis describes her dad as "the ultimate family man," so it was incredibly difficult that he wouldn't be there at her wedding. So when she married Benett on Aug. 26 at The Inn on the Twenty in Jordan, Ontario - she made sure her dad was there in spirit.
"It was incredibly important for me to be able to incorporate my dad throughout my wedding day, without it being too focused on the void his absence made us all feel," said Olidis.
She said saving a chair for her dad at the ceremony just made sense. "I knew he would be there one way or another, and it just felt right," she said. 
She saved rose petals from his funeral that the couple used for confetti. "That moment was incredibly special and one that I will never forget. I felt his presence throughout the day and particularity in that moment," she said. 
Olidis says her dad's love had always been present in her life and it was no different on her wedding day. 
Photo from Emily Jean Photography.