Rep. Speier calls for end to 'pink tax'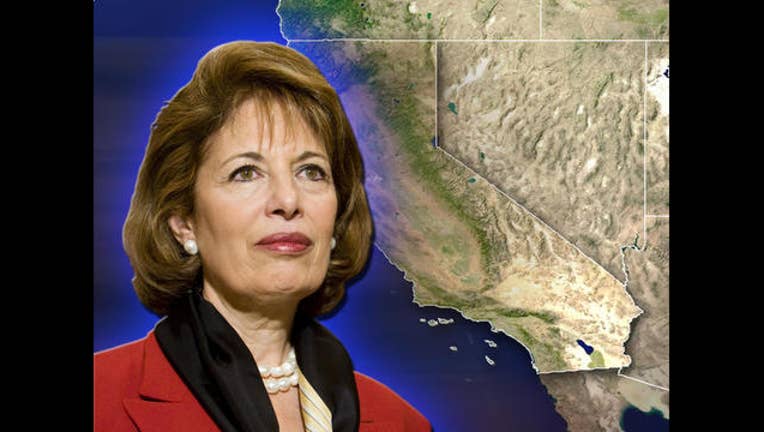 article
SAN FRANCISCO - U.S. Rep. Jackie Speier today called for an end to pricing schemes that cause women to pay more than men for similar products.
Speaking in San Francisco, Speier, D-San Francisco/San Mateo County, said women routinely pay higher prices for consumer goods that amount to a "gender tax."
Legislation introduced by Speier in Congress earlier this month would outlaw the practice for both goods and services.
Retailers found to violate the law could be fined by the Federal Trade Commission for unfair and deceptive practices or sued by state attorneys general to compel compliance.
A study released last year by the New York City Department of Consumer Affairs found that on average women's products cost 7 percent more than similar products for men. A 1994 study by the California Assembly Office of Research found that women pay a "gender tax" of more than $1,300 a year for the same services as men.
"You can look at virtually every product and find a discrepancy," Speier said. "Over a lifetime, we're talking about tens of thousands of dollars more that women are paying."
Speier cited examples including women's razors that cost 12 percent more than similar models for men and children's toys that cost as much as 35 percent more for the girls' version.
"We should be able to buy razors and get haircuts without being price gouged," Speier said. Speier, a former state senator, previously introduced California legislation that passed in 1996 that required pricing for services like dry cleaning and haircuts to be based on the amount of time it took to do the job, not gender.
Cathy Schreiber, chief operating officer of the Women's Foundation of California, said the issue was particularly pressing because women are paid less than men, are more likely to work in minimum wage and part-time jobs and in 60 percent of families are either the sole breadwinner or a co-breadwinner.
"All of this means that over the course of a woman's life, the financial impact of gender-based pricing is significant," Schreiber said.
"Income losses from gender tax schemes are even more financially damaging than the data shows."
Speier also urged women to refuse to pay higher prices. "What we really want to have happen is for consumers in this country to wake up and for women as the major consumers and purchasers in this country to demand equality," she said.
The legislation was introduced with 25 co-sponsors and is supported by groups including Consumers Union, Consumer Federation of America, the National Women's Law Center, the Consumer Federation of California and the Women's Foundation of California.