Republicans blast DHS head over San Francisco pier killing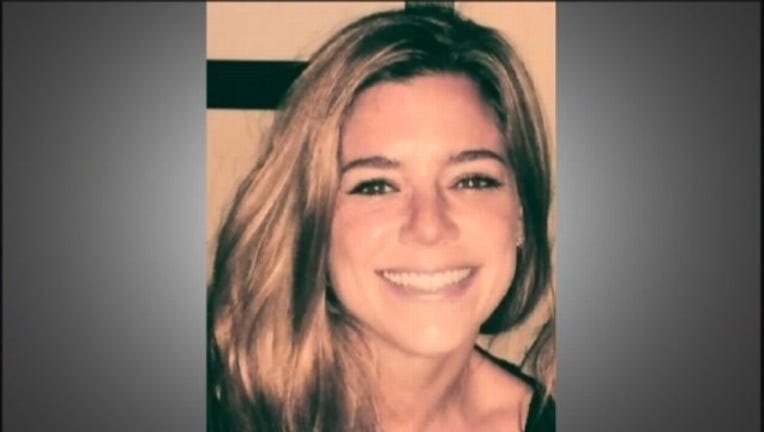 article
 WASHINGTON (AP) -- Angry House Republicans accused Homeland Security Secretary Jeh Johnson Tuesday of promoting policies that led to the recent killing of a San Francisco woman at the hands of an immigrant in this country illegally.
 
   Johnson disputed the criticism but said he plans to evaluate whether a new approach is needed to avoid what happened in San Francisco, where an immigrant with a long criminal record and no legal status was released onto the streets and committed a murder. 
 
   And he agreed with Republican critics who said it didn't make sense for the alleged killer to have been handed over to a jurisdiction like San Francisco, which was unlikely to try to send him home.
 
   "I want to evaluate whether some discretion can be built into the process so when we're faced with a choice like that, we can make the best decision for the purposes of public safety,"  Johnson told the House Judiciary Committee in his first appearance on Capitol Hill since the July 1 murder of 32-year-old Kathryn Steinle sparked national controversy. 
 
   Steinle's alleged killer, Mexican national Juan Francisco Lopez Sanchez, had been in federal detention but ended up being handed over to San Francisco authorities on a decades-old drug charge. They released him despite a request from federal authorities to keep him detained, and he went on to allegedly shoot Steinle as she walked along a popular pier with her father in broad daylight. Sanchez, who has pleaded not guilty, claims he found the gun on the pier and it accidentally went off.
 
   San Francisco is among some 300 communities nationwide that refuse to abide by federal immigration detention requests, or "detainers," which have been successfully challenged in court by critics who say they indiscriminately target immigrants including many innocent of criminal wrongdoing. 
 
   In the wake of Steinle's death, Republicans have called for making such detainers mandatory. 
 
   "A convicted criminal alien who had been deported numerous times killed an innocent American woman," said Judiciary Committee Chairman Bob Goodlatte, R-Va. He said the crime exposed "the tragic impact of DHS's reckless policies on the safety of Americans."
 
   Johnson said the killing underscores the need for local authorities to cooperate with the federal government and its detention requests, but he said making such cooperation mandatory would be counterproductive.  
 
   He also said that only five of the 49 largest jurisdictions have refused to participate with a new federal program aimed at limiting the scope of the detainers program and making it easier for local governments to honor them. He did not say if San Francisco was among them. 
 
   But Johnson also said that the circumstances of the San Francisco case suggest the need for a different process. 
 
   Sanchez had been handed over to San Francisco authorities on the drug charge after serving a federal prison stint for illegal re-entry. Under questioning from Rep. Raul Labrador, R-Idaho, Johnson agreed that it didn't make sense to hand a hardened criminal like Sanchez over to a jurisdiction that was not likely to work to deport him. Instead, "there should be some discretion," Johnson said.