Residential hotel owners sue to block legislation limiting short-term rentals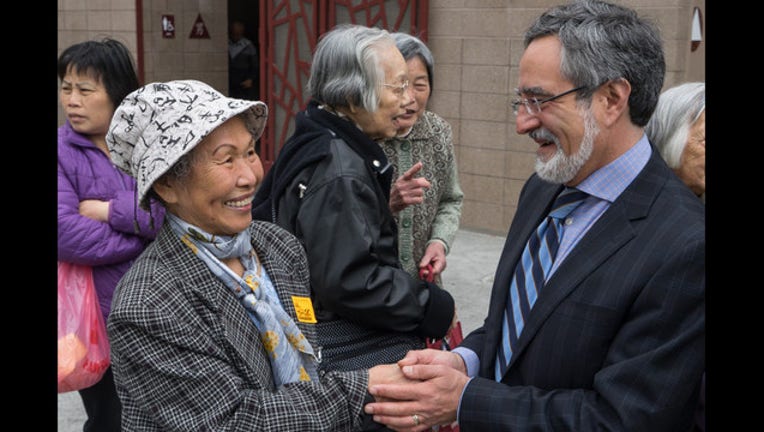 article
SAN FRANCISCO (BCN)-- A group of residential hotel owners filed suit against the city of San Francisco today seeking to block recently approved legislation intended to make it harder for them to rent rooms to tourists.
The legislation, introduced by Supervisor Aaron Peskin and approved by the Board of Supervisors in February, extends the minimum stay for single-room occupancies dictated in the city's 1981 SRO ordinance from a
week to 32 days in most cases. It also steps up penalties and enforcement for hotels violating the city's rules.
It was introduced in response to concerns that some SRO owners were illegally converting their properties into short-term rental units, targeting higher-paying tourists and business travelers rather than the lower-income residents who have traditionally relied on SROs for affordable housing.
Peskin, who declined to comment today on the lawsuit, has previously said the law is intended to return units to the SRO housing market.
Larry Kamer, a spokesman for the hotel owners, argued that the legislation had the opposite effect, and would actually eliminate short-term housing options for people living paycheck to paycheck, those new in the city
and those staying temporarily for work or school.
Extending the minimum stay, he said, would effectively turn SRO units into apartments and bring them under rent control laws. The change would require tenants to come up with first and last month's rent and a
security deposit before moving in, Kamer said.
"The Board of Supervisors has come up with a cure that's worse than the disease," Kamer said in a statement. "Turning rooms designed for seven-day stays into 32-day minimum apartments will put a significant portion
of San Francisco's affordable housing stock out of reach for many of the city's most economically vulnerable people."
Tommi Avicolla Mecca, a spokesman for the Housing Rights Committee, said tenant advocates were seeing issues with hotel owners fixing up SRO rooms and renting them out to higher income tourists and short-term
tenants.
"I'm really not surprised that these property owners would go to court, because there's so much money to be made renting to people of higher income," Mecca said. Mecca said that SRO units already fall under the city's rent control laws if the tenant stays more than 30 days. Traditionally, he noted, they have tended to house longer-term tenants, with cost being the main barrier to longer occupancy.
"It's totally to the tenant's advantage to gain those rights, to stay long enough to gain those rights," Mecca said.
The lawsuit, filed in San Francisco Superior Court by the San Francisco SRO Hotel Coalition, the Hotel Des Arts and regular SRO tenant Brent Haas, alleges that the legislation was passed illegally without the
proper environmental reviews and discriminates without valid justification against the residential hotel owners.
In addition, the lawsuit argues that the legislation diminishes the property values and economic viability of the hotels.
It seeks a court order preventing the city from enforcing the new requirements pending environmental review, as well as financial penalties and attorneys' fees.
The city's stock of SRO units has declined from 33,000 in the 1970s to around 19,000 today, according to city figures.
A case management conference is scheduled for Aug. 1.