Residents in Oakland's Montclair neighborhood concerned about an increase in crime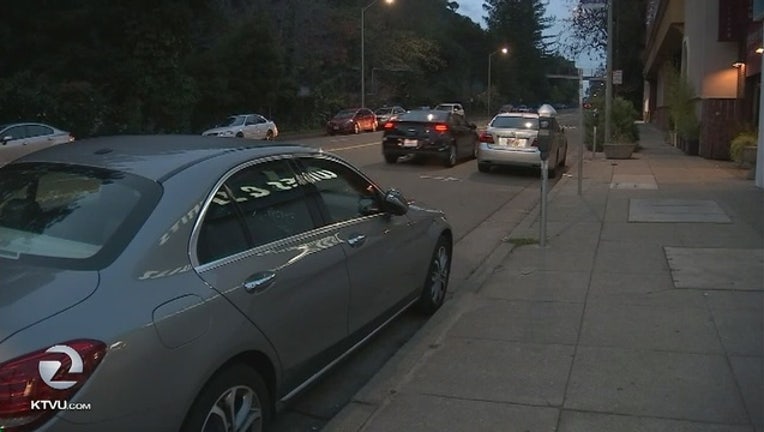 article
OAKLAND, Calif. - People who live in Montclair, an upscale neighborhood in Oakland, reached out to KTVU, telling us they've seen property crime escalate in recent months. They want to warn neighbors to be extra vigilant.
Residents say they're frustrated because of what they've noticed Nextdoor: frequent reports of vehicle break-ins and robberies in the area.
 
"If you walk all along this street, you'll see broken glass right where the car windows are," says Paul Vasconcelos, manager of Crown Liquors.
Along Moraga Avenue, merchants and residents say vehicle burglaries are common, almost every week in recent months. 
 
"There was a group of gentlemen sitting in a car parked right on the side here. There was a guy I saw going by across the street, pulling door handles. He couldn't get into the cars. He left," says Vasconcelos.
 
On the afternoon of January 2nd, inside Sophie's Cuppa Tea, a 19-year-old college student who was working on her laptop had it snatched from her by a thief. The victim's mother spoke to us on the condition we not reveal her identity.
"She was sitting close to the door. Two boys walked in and one of them grabbed her computer. When he picked it up, it sliced her in the head. She started bleeding and they ran out." says the woman who described what happened to her daughter.
Neighbors say frequent postings on Nextdoor about muggings, auto burglaries, shoplifting, robberies of individuals in public parking lots are causing concern.
 
"It's really an alarming increase and I have a feeling it's only going to get worse," says Bradley White, a Montclair homeowner,"When I leave my car, will my window be broken, is my car even going to be there."
 
"We've had six break-ins of our cars. We've had two cars stolen," says Dianne Noroian, also a Montclair resident.
 
She and her husband say having this happen repeatedly has change the way they live.
 
"My husband gets up every morning to see if any of our cars have windows that have been smashed. Before we leave the house, I take all of my computers and lock them away," says Noroian.
Neighbors say the last straw was when a supermarket employee was recently fired for confronting a shoplifting suspect.
They tell us that employee had worked at the Lucky store for 17 years.
Residents says they want the employee reinstated and they'd like to see more police presence in the area.