Richmond: Activists urge county to end $6M contract with ICE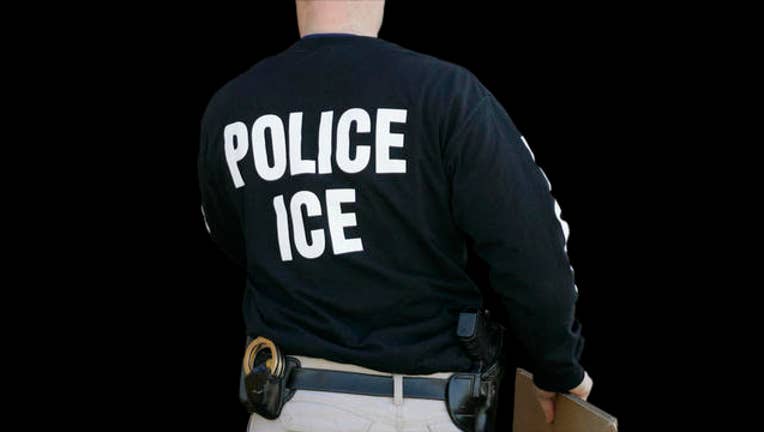 article
RICHMOND (BCN)-- Activists called on Contra Costa County Sheriff David Livingston to stop cooperating with what they describe as President Donald Trump's "mass deportation machine" by protesting this morning at a detention facility in Richmond used to house undocumented immigrants held by the federal
government.
The protest started at 11 a.m. at the West County Detention Facility at 5555 Giant Highway.
The 1,104-bed medium-security facility, operated by the Contra Costa County Sheriff's Office, is also used to house federal detainees under a contract with the U.S. Marshals Service, according to sheriff's spokesman
Jimmy Lee.
As part of that contract, Immigration and Customs Enforcement pays for the sheriff's office to hold roughly 200 detainees per day. This generates roughly $6 million in gross revenue per year for the county and nets roughly $3 million, according to documents provided by Lee.
The federal detainees are not generally arrested by sheriff's deputies, or even involved in court proceedings in Contra Costa County, according to Lee.
"We are not involved in their cases in any way nor do we deport people," Lee said.
Housing them locally, however, may allow some detainees to remain in the Bay Area rather than getting transferred to facilities in other counties or states.
Jane Martin, an organizer with the Service Employees International Union United Service Workers West, said that sheriff's deputies have been calling in probationers and parolees at the request of ICE agents.
"They think they're coming in for a simple check-in with their parole officer and then they end up in deportation proceedings, being held by ICE," Martin said.
"It's exactly the sort of thing that makes immigrant communities hesitant to interact with law enforcement," she said. "It doesn't make our communities more safe. It does the opposite."
Lee did not immediately respond to a request for comment on that claim.
Jovanka Beckles, vice mayor of Richmond, said that ICE is terrorizing the immigrant community.
"These policies are racist," Beckles said, and Sheriff Livingston's cooperation with the agencies enforcing those policies "makes him look like a racist sheriff."
"This country is made up of immigrants and we need to support each other rather than fighting each other and living in fear," Beckles said. "It serves no one."
Cat Brooks of the Anti-Police Terror Project also spoke on the criminalization of black and brown bodies, which she says has continued under the Trump administration.
Today's action marks the second day of the "Caravan Against Fear," which the activists describe as a journey through California and the Mexican border region to build momentum for a national strike on May 1.
ICE officials did not respond to a request for comment on today's protest.