San Francisco City Hall Centennial Celebration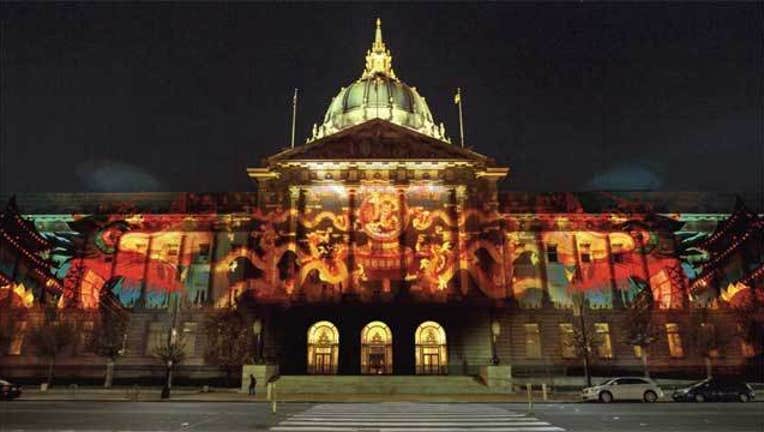 article
Some players of a more recent vintage include Mother Hips singer/songwriter Tim Bluhm, Vetiver leader Andy Cabic, Dance Hall Crashers vocalist and current solo artist Karina Denike, Red House Painters/Sun Kil Moon singer Mark Kozelek and noted songwriter Kelley Stoltz. This cast of featured players will be backed by a full ensemble including horns and strings to perform songs that put San Francisco on the musical map, delivering versions of everything from Summer of Love chestnuts "White Rabbit," "Piece of My Heart," "Everyday People" and "Summertime Blues," '70s rock and punk classics  "White Punks on Dope," "Lights," "Shake Some Action," "California Uber Allies" and "Let's Lynch The Landlord, and '80s hits "Never Say Never" and "Take The Skinheads Bowling."
On the Grove Stage in front of the Bill Graham Civic Auditorium, singer Lavay Smith and her band the Red Hot Skillet Lickers host an array of veteran jazz and blues players like saxophonist Jules Broussard, cabaret great Paula West, harmonica player and singer Big Bones and soul vocalist Freddie Hughes offering renditions of San Francisco inspired standards. At 9:30 p.m., San Francisco-based lighting company Obscura Digital will unveil its newly installed LED lighting design system that will project a dazzling display onto the façade of City Hall, transforming it into a luminous portal that will take the audience on a visual and creative journey through the history and stories behind the building. 
In addition to food trucks providing a variety of cuisine, a beer garden and a number of interactive art installations and roaming carnival performers, the celebration will roll into the evening with a Silent Disco hosted by HUSHcast that will allow dancers to quietly groove through the night with wireless headphones, dancing to the sounds of DJ Carnita (Hard French), DJ Apollo (Triple Threat DJs),  Jimmy Love (NonStop Bhangra), Zach Moore (Space Cowboys/Armory Podcast), Page Hodel (MondayHeartsforMadelyn), Motion Potion (SF Funk/HUSH) and many others. For more info, please visit the official City Hall Centennial Celebration website.
San Francisco City Hall Centennial Celebration
Friday, June 19, 6 p.m. Free
San Francisco Civic Center