San Francisco fire officials help SFSU student move in after grandparents roll car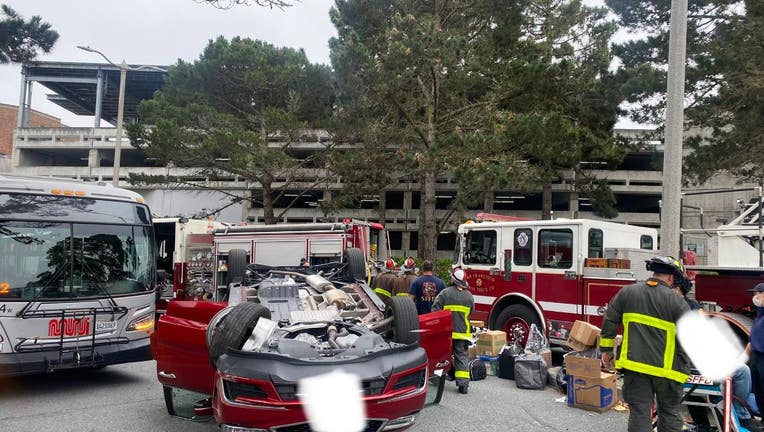 article
SAN FRANCISCO - A San Francisco State University student's move-in day didn't go as planned Friday.
The student's grandparents accidentally rolled their car, according to SFFD, leaving them injured and the student's belongings spread throughout the crash site.
SFFD posted to social media photos and video from the scene, adding the grandparents were taken to the hospital with minor injuries.
"They were very concerned that their granddaughter wouldn't get her personal belongings and moved in," wrote SFFD. "We told them not to worry, we would move her in."
Photos showed the red sedan smashed and rolled over on its hood, with open boxes lying on the ground around the car.
A half dozen fire officials were shown moving boxes from the fire truck into the University dorm.
SFFD did not give the exact location or circumstances the roll-over.