San Francisco firefighters rescue two from cliffs in separate incidents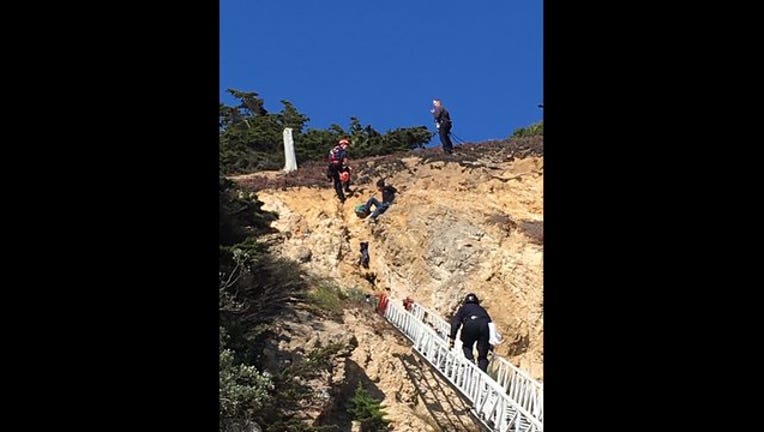 article
SAN FRANCISCO (BCN) - San Francisco firefighters rescued two people on cliffs in separate incidents within about a half hour of each other Wednesday, fire officials said on Twitter.
   
The first rescue began at 4:29 p.m. at Fort Funston on Fort Funston Road. The victim was rescued off a sandy cliff and was not injured, according to fire officials.
   
The victim was reported safe at 5:15 p.m.
   
The second rescue started at 5:03 p.m. off Great Highway near the Cliff House restaurant at 1090 Point Lobos Ave. A rescue using an aerial truck's ladder was unsuccessful so firefighters used rope to get to the victim.
   
The victim was reported safe at 5:28 p.m. and suffered no injuries, fire officials said.