San Francisco Public Defender Jeff Adachi dead at 59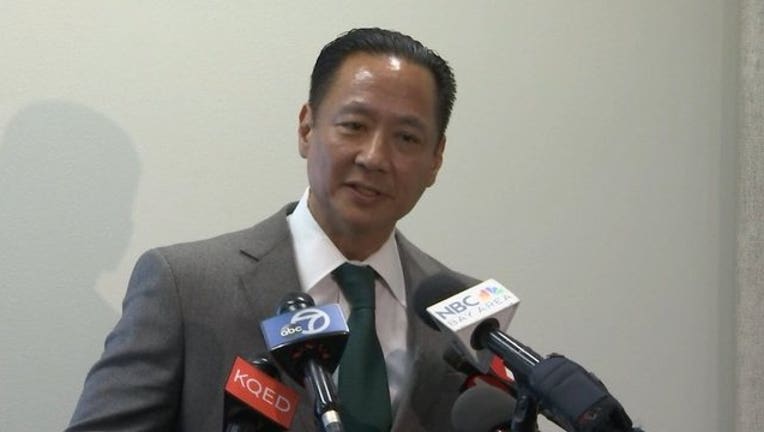 article
SAN FRANCISCO (KTVU) - San Francisco Public Defender Jeff Adachi died Friday night. He was 59.
Police sources say there are no signs of foul play and they are working with the coroner's office to determine a cause of death. The incident occured in residential area of the city, police said. 
In a statement, Mayor London Breed said, "As one of the few elected public defenders in our country, Jeff always stood-up for those who didn't have a voice.. have been ignored and overlooked, and who needed a real champion...San Francisco has lost a dedicated public servant, and our communities have lost a champion."
Adachi, was elected to the Public Defender's office in March 2002. He was a graduate of U.C. Berkeley and earned his law degree in 1985 from U.C. Hastings Law School. He worked his way up through the Public Defender's office from 1986 when he was first hired through 1998 when he was appointed Chief Attorney. 
"When I first ran for office, I pledged to create the best public defender's office in the nation," Adachi stated on his 2018 re-election campaign website. "I have been honored to serve as your City's Public Defender for the past sixteen years. Each year, the office and its staff helps over 20,000 San Franciscans obtain justice in the courts, and enforce our nation's Bill of Rights and Constitution. 
Adachi received numerous awards from the American Bar Association, California Bar Association, and National Legal Aid and Defender Association. 
Adachi's office was often in the spotlight, handling many high-profile cases including the defense of Jose Garcia Zarate in the July 2015 shooting of Kate Steinle, as well as a criminal case against San Francisco police officers, charged with civil rights violations during a drug bust.
He entered the race for mayor of San Francisco in 2011, running against the eventual winner Ed Lee. 
Outside of his duties as Public Defender, Adachi was also a prominent figure in the Northern California Asian American and Japanese American communities. 
A figure at many Japanese American events, Adachi was planning on presenting certificates to the filmmakers at the annual "Films of Remembrance" gathering in San Francisco's Japantown Saturday. 
"It is a shock," said Kenji Taguma, President of the NichiBei Foundation and a longtime friend of Adachi. Taguma, who organizes the event said they'd just exchanged emails earlier in the day. 
Taguma says Adachi devoted much time to Asian American causes.
"He rallied to save Japantown in 2006," said Taguma. "Many people don't know that he created this Asian American arts foundation to fund Asian American artists and to celebrate Asian artists in what was called the Golden Ring Awards back in the 1990s."
"That led to his filmmaking. He created a film called 'The Slanted Screen' combatting anti-Asian male stereotypes in Hollywood," said Taguma, "he also had recently created some films on his role as a public defender." 
Taguma says Adachi had been working on a documentary about the public defender's office. 
Condolences immediately began pouring in, upon news of his death. 
San Francisco Police Chief William Scott posted on twitter, "Deeply saddened tonight to learn of the passing of Jeff Adachi. Our condolences to his family, his friends and colleagues in the @sfdefender office."
San Francisco District Attorney George Gascon wrote in a statement, "I am deeply saddened by the unexpected news today. Jeff was a passionate and relentless advocate who always fought hard for what he believed in. He represented the underserved and gave his career to public service. We express our deepest condolences to the Adachi family during these difficult times."
Adachi is survived by his wife Mutsuko and daughter Lauren.