San Franciso Jazz Festival June 19-21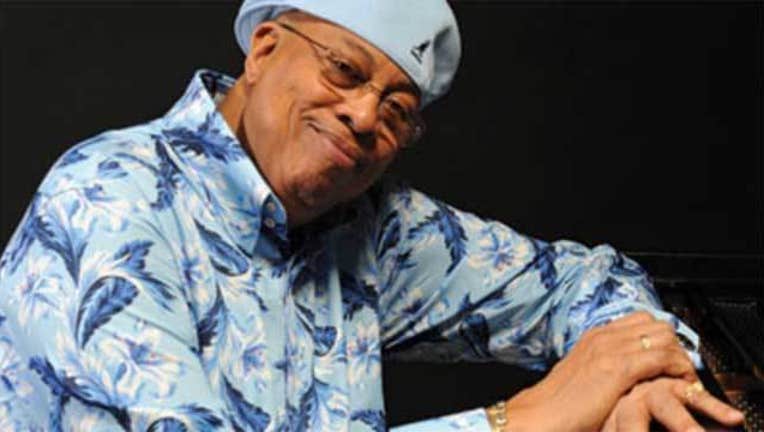 article
The keyboardist splits time working in both acoustic mode with his trio and in his electrified Robert Glasper Experiement. While his early albums featuring stripped-down trio takes on songs by Herbie Hancock and Thelonious Monk mixed in with creative originals, it was his two Black Radio albums for Blue Note that broke Glasper to mainstream success with their interweaving of jazz, modern soul and hip hop with an array of all-star vocal guests. On Friday and Saturday night, Glasper and his acoustic trio will play the SFJAZZ Center's Miner Auditorium, delivering selections from Covered, his new live album with bassist Vicente Archer and drummer Damion Reid featuring songs from Radiohead, John Legend and Kendrick Lamar (whose recent celebrated effort To Pimp A Butterfly included hefty contributions from Glasper). 


On Friday in the Joe Henderson Lab, South African band Freshlyground shows off its blend of infectious kwela style and musical traditions from Zimbabwe and Mozambique with elements of pop, jazz, blues and indie rock. The balance of the weekend will feature the Festival's regular spotlight on the Hammond B-3 organ with a summit between rising young Bay Area B-3 talent Wil Blades -- who plays regularly with such notables as guitarist Will Bernard, Galactic drummer Stanton Moore and Medeski Martin and Wood drummer Billy Martin -- and his mentor, Dr. Lonnie Smith. One of the Hammond greats to rise to popularity in the wake of organ jazz pioneer Jimmy Smith, Lonnie Smith came to early fame as a member of George Benson's band from the 1960s. He became a popular band leader in his own right with a string of scorching jazz-funk albums for Blue Note and Kudo including Think!, Move Your Hand and Mama Wailer. Smith has remained one of the instruments most vital exponents, consistently touring and releasing such creative tributes as Boogaloo to Beck, his 2003 tribute to the indie-rock songwriter. 

On Sunday, SFJAZZ holds a festival-closing tribute at Davies Symphony Hall to iconic Cuban pianist Ernesto Lecuona. A virtuoso player and talented composer, Lecuona stands as one of the most important and influential musical figures in Cuban history. His 1928 song "Malagueña"
became a classical guitar standard and has been covered by jazz and rock artists alike. This tribute to his music will feature famed pianists Chucho Valdés, Gonzalo Rubalcaba and Michel Camilo performing solo, duo and trio renditions of Lecuona's compositions in an unamplified acoustic setting at Davies. The Cuban theme continues at the SFJAZZ Center with daringly inventive Cuban percussionist Pedrito Martinez brings his powerful four-piece band to Miner Auditorium for two sets of explosive Latin sounds. For more information on these concerts and additional upcoming San Francisco Jazz Festival events, check out the SFJAZZ website.