San Jose area manhunt for escaped child molestation suspect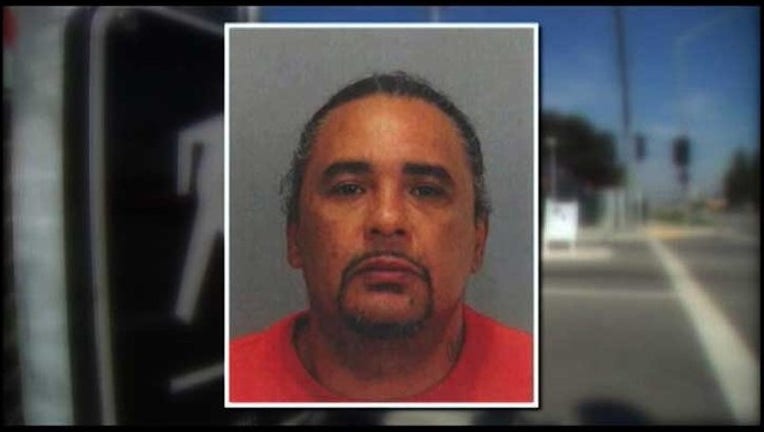 article
SAN JOSE (KTVU) – A manhunt continued Monday morning for a Santa Clara County Sheriff's Office inmate – being held on child molestation charges -- who escaped while at a medical appointment at the Santa Clara County Medical Center.
The Sheriff's Office said 40-year old Johnell Carter assaulted a deputy, injuring his shoulder, during his escape Friday.
Carter was awaiting trial on five counts of child molestation. He was arrested by Campbell Police in March 2014 and still has ties to Campbell.
"I didn't realize he was still missing until I watched the news last night," said David Toste, who moved his young family to Campbell last month. "It's scary because knowing that he has ties to this community leads me to believe he probably wouldn't veer very far from it."
Santa Clara County deputies patrolled the area all weekend, looking for Carter.
"We're hoping he's not still in this area," Lindsey Hanagan said while she walked her dog. "It made me a little nervous when I found out it was right in our complex."
Hanagan's apartment complex at Moorpark and Thornton in San Jose was the last place law enforcement saw Carter.
"I'm more alert because he is a so called child molester," explained Tong Lee, who was watching his 6-month old grandson. Lee was concerned the escapee hasn't been captured. "And I don't feel good about it."
Carter is described as an African American man, 5-foot 11-inches tall, weighing 220-pounds. He has a shaved head, goatee, and the word "Alice" tattooed on his neck.
If you see him, the Sheriff's Office says don't approach him. Instead, call 911. If you have any information about Carter's whereabouts, you can call the Santa Clara County Sheriff's Office Investigations Unit at (408) 808-4500, or the anonymous tip line at (408) 808-4431.