San Jose father, son who died in possible murder-suicide remembered by family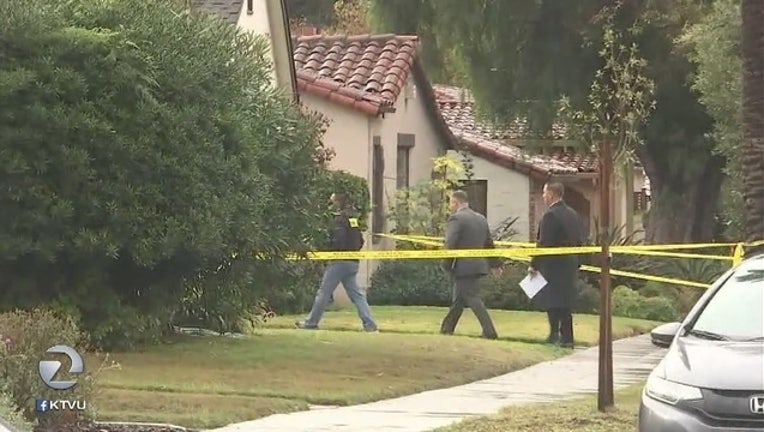 article
SAN JOSE, Calif. (BCN) - A man fatally stabbed last week in San Jose has been identified as 82-year-old Thomas Vitanza, according to the Santa Clara County medical examiner's office.
The man was found suffering from stab wounds on the morning of Nov. 29 at his home in the 100 block of Ayer Avenue, according to police. The suspect in his killing, his 45-year-old son Carmelo Vitanza, died after being taken to the hospital with a gunshot wound.
The case is still under investigation and police have not released further information, including whether Carmelo died of a possible suicide.
Neighbors in the historic Vendome community, built in the 1930s, said the family had lived in the area for as long as they could remember.
Thomas and Carmelo will be honored by family during a memorial this evening, according to obituaries posted online.
Loved ones remembered Thomas as a family man who was "happiest holding court at the kitchen table with a cup of coffee or 12, a plate of his mother's biscotti, a game of scrabble or cribbage" and lively debate.
The child of Sicilian immigrants, Thomas was raised in Santa Clara during the 1940s and attended Santa Clara University, where he earned a law degree. He met his wife at San Jose State University and the two went on their first date to the 1964 Audrey Hepburn film, "My Fair Lady."
Thomas' proudest career accomplishment in law was designing the county's criminal justice information center, CJIC, which is still in use today, the obituary said. He is survived by his wife and daughter, who are Carmelo's mother and sister.
Carmelo was born at Santa Clara Kaiser Hospital in 1971 and diagnosed with Ehlers-Danlos syndrome, which affects body joints and connective tissues.
He fought past the pain, had an enjoyable childhood and eventually graduated from San Jose State University with a degree in hospitality management.
Carmelo was a self-taught auto technician and avid pool player, the obituary said.