San Jose father who faced deportation to be released Monday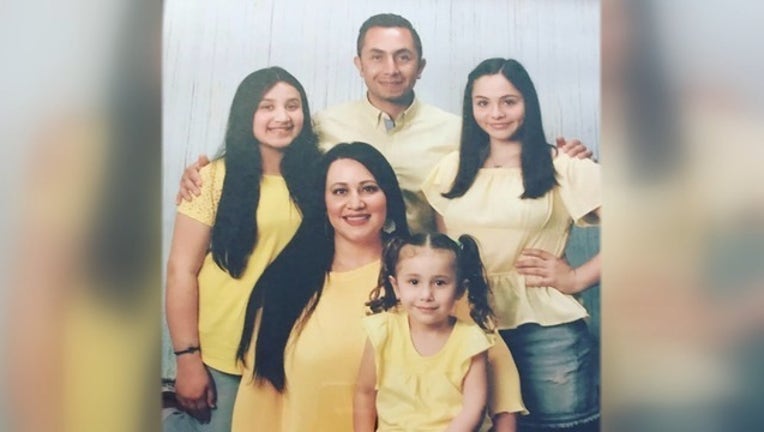 article
SAN FRANCISCO (BCN) - A Mexican immigrant and San Jose resident who was facing deportation will be released from immigration detention Monday in the wake of a judge's order allowing him to remain in the U.S., supporters said.
Fernando Carrillo will be released Monday morning after months of detention at the West County Detention Facility in Richmond, according to Sarah Lee, an organizer with the Interfaith Movement for Human Integrity.
Immigration Judge Joseph Park issued a withholding of removal order for Carrillo Thursday afternoon, Lee said. The government did not file an appeal, which would have prolonged Carillo's release date, and he will be released Monday, according to Lee.
Immigration rights activists will hold a press conference at San Francisco ICE headquarters at 630 Sansome St. at 9 a.m. Monday to celebrate the occasion, Lee said.
"I am speechless. All the work we put in to uplift my family's story was worth it. Fernando's release is the result of a larger community effort," his wife Lourdes Barraza said in a prepared statement.
Barraza said her experience and that of her husband reveal an immigration system that "traumatizes beloved family and community members." She urged the government to stop separating families and communities and put an end to detention and deportation.
The judge's order "has great implications for Fernando," Lee said. "He does not have to live in fear in the United States any more."
A "withholding of removal" order is a special type of order issued by an immigration judge to a person who demonstrates a more than 50 percent change that they will be persecuted in their home country because of such things as race or religion.
Carrillo was on his way to drop his youngest daughter off at daycare one morning when U.S. Immigration and Custom Enforcement agents followed him from his home to the daycare and arrested him, Barraza has said. 
Barraza said in an article that appeared on Medium a month after his detainment that Carrillo had noticed a couple of cars following him and pulled into a shopping center. He was immediately surrounded by ICE officers and was taken to San Francisco, and later that night, to Richmond.
Carrillo's wife and daughters were devastated because he had been deported once before in 2012. That time he was picked up on a Friday and transferred to Tijuana by Sunday, Barraza said.
Since Carrillo's arrest, an online petition has garnered nearly 4,000 signatures and more than 500 people have called to ask for his release, according to a representative from the Interfaith Movement for Human Integrity.