San Jose flight en route to San Diego makes emergency landing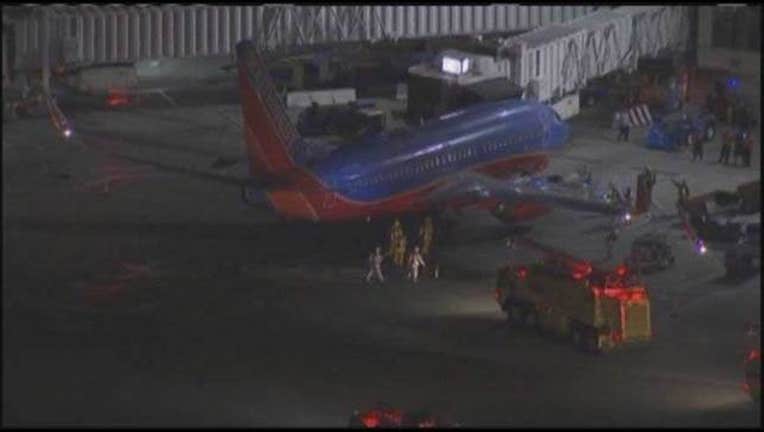 article
SAN JOSE, Calif. (KTVU) - A Southwest Airlines flight that took off from San Jose was forced to make an emergency landing in Los Angeles Tuesday night.
The flight was headed for San Diego, but touched down safely at LAX around 10 p.m. Tuesday.
The cockpit crew reported a heat sensor in the cargo area had detected a fire. The plane taxied to an airport gate and everyone got off safely.
Firefighters inspected the plane but did not find any signs of a fire.
Airline officials say the problem may have been a faulty warming light.