San Jose Police absent from community forum on improving policing
SAN JOSE, Calif. - Law enforcement officials gathered in San Jose Wednesday night to talk about policing and ways to better serve the community, particularly communities of color.  
Community members raised concerns about de-escalation practices, police brutality and police response to mental health crises. There was a joint panel of advocates and law enforcement who say they were committed to having a safer community for everyone.  
"Our community doesn't want safety that comes at the expense of Black lives," said Darcie Green, community health advocate. "Our community doesn't want safety that comes at the expense of Brown lives, and immigrant lives, and foster youth and the lives of people with disabilities. It is a very high cost to pay."
Advocates Darcie Green and Derrick Sanderlin sat on the panel along with Santa Clara Chief of Police Pat Nikolai and newly elected Santa Clara County Sheriff Bob Johnson.  
"We'll be coming out with a 100-day report actually in the very near future, by the end of the month hopefully we'll have that completed. Really outlining what we've accomplished in those first 100 days during this transition. But I think it's really important rebuilding that trust with the community," said Johnson. 
Questions were submitted in advance from the community and the moderator from San Jose Spotlight asked about the impact of police brutality caught on video.  
READ MORE: San Jose middle school student stabbed, other student in custody: police
"I think that we are deeply overwhelmed and if we continue to watch, we have to consider the psychological harm that comes to us," said Derrick Sanderlin, with Sacred Heart Community Services. 
As issues of police brutality and police shootings were discussed, some solutions were also proposed including decriminalizing homelessness, sustained investment in community building and de-escalation training. Still, the panelists agreed that our society overall has become more violent, threatening everyone's safety.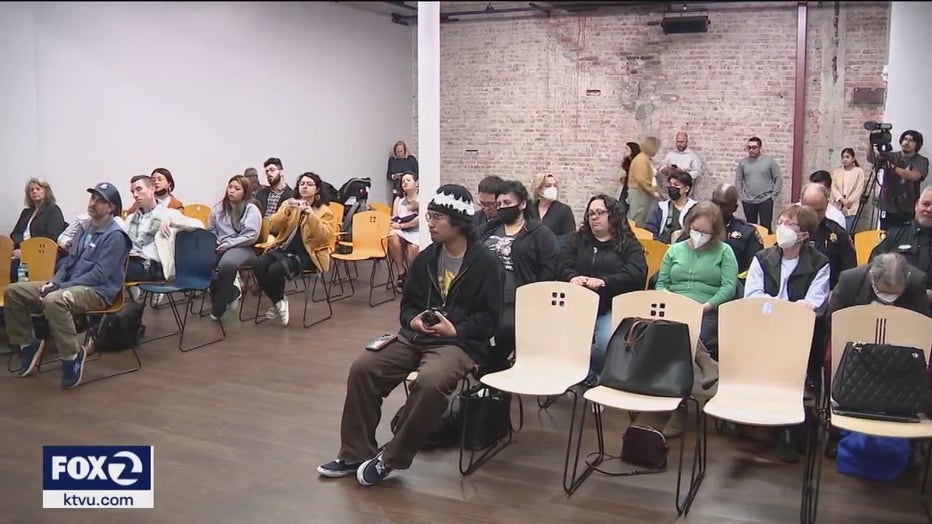 San Jose community members
"You see violent images, and it's not just police, it is across the board. In my career, I've seen lately more horrific violent crimes by younger and younger members of society…that does worry me. I agree," said Nikolai.
Last month, San Jose police received a failing grade in policing from San Jose advocacy group Sacred Heart. 
San Jose's police chief and San Jose Police Officer's Association were invited to the panel, but they did not attend tonight's meeting. KTVU contacted them both, but they didn't respond in time for this report.