San Jose police officer pleads not guilty to rape charge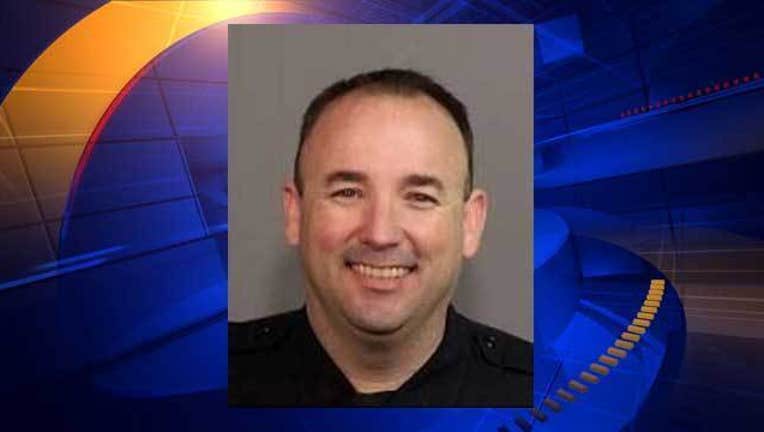 article
SAN JOSE (BCN) -- A San Jose police officer charged with rape and felony assault changed his plea Monday back to not guilty in Santa Clara County Superior Court as his attorney asked a judge to drop enhancement charges and permit his release on bail.
Darleen Bagley Comstedt, the attorney for Officer Geoffrey Evatt Graves, told Judge JoAnne McCracken that Graves, who pleaded not guilty last year and then no contest during his preliminary hearing last week, planned to resume his not guilty plea and fight the charges at a trial.
Graves, 39, of Gilroy, had switched his plea to no contest after prosecutors filed an amended complaint last Wednesday charging enhancements that carry possible multiple life sentences if he is convicted.
Graves is on leave from the San Jose Police Department amid allegations that he raped a woman while on duty as a police officer after driving her to the TownePlace Suites by Marriott hotel in San Jose following an early morning domestic dispute she had with her husband on Sept. 22, 2013.
He is also charged with two counts of felony assault on his former girlfriend, a San Jose police dispatcher. Graves pleaded not guilty to the charges in April and May last year.
Both women testified at Graves' preliminary hearing last Tuesday and Wednesday, after which McCracken agreed with the prosecutor, Deputy District Attorney Carlos Vega, to remand Graves into custody. He had been free on $100,000 bail.
Also on Wednesday, Vega filed the second amended complaint, adding five sentence enhancements alleging that Graves' actions at the hotel constituted additional crimes of burglary and being armed with and using a firearm during the commission of a felony.
Vega told the judge he based the new allegations on the testimony of the rape complainant, who said that Graves knocked on the door and entered the hotel room when she answered without her consent, then took off his police duty belt, including a holstered gun, prior to raping her.
Graves then said he wanted to plead no contest to the charges in the first criminal complaint by the district attorney's office in which he might face up to 13 years in prison.
The hearing Monday was held for the court to consider objections by the defense on the amended complaint and whether Graves should be released on bail pending his trial.
Comstedt also raised an objection to media coverage, specifically any video taken of courtroom proceedings, believing that Vega intended to bring up negative information about Graves that, if publicized, could prejudice potential jurors during a trial.
McCracken denied the objection against media coverage, saying that the public should be allowed to understand the nature of a case against a police officer charged with sexual assault while on duty and that it should not hurt the selection of qualified jurors.
The judge also ruled against the defense's objection to the amended complaint, saying that Vega had made it clear at the start of the preliminary hearing last Tuesday that if Graves did not plead guilty, the defendant could face additional serious allegations.
Comstedt, after acknowledging that Graves was now pleading not guilty and expected to go to trial, then asked the judge to dismiss or reduce to a misdemeanor one of the felony assault charges lodged by Graves' ex-girlfriend and to reduce the other felony assault to a misdemeanor.
Last week, the former girlfriend testified that during an argument in late 2011, Graves tried to grab her keys out of her hand and a prong on a broken part of the key chain pierced her finger, causing it to bleed.
She also described an incident when she and Graves lived in a home in Gilroy when she ran into their upstairs bedroom during another domestic dispute, locked the door and then Graves kicked it in and she suffered a bleeding injury on her mouth.
Graves' lawyer argued that the injury inflicted from the key chain "was quite simply an accident ... certainly not felonious content" and that the former girlfriend did not say that Graves acted willfully.
Comstedt also claimed that Graves had not intended to hurt her in the door-crashing incident, did not know she was right behind the door and it should be a misdemeanor.
Neither of the assault charges qualified for Graves to be bound over and remain in jail, she said.
Vega countered that Graves acted willfully when he grabbed the keys and it resulted in a crime because it cut her finger. He said that Graves also should have known she was behind the locked door, would suffer a "traumatic condition" and that as a result, she had her "lip busted open."
Comstedt also said none of Vega's enhancements should be allowed because there was no evidence Graves intended to commit burglary when he entered the hotel room, the gun was never used and Graves did nothing to menace the woman with it to qualify for conviction under some of the enhancements.
Vega defended the enhancements, saying that Graves committed burglary by walking into the hotel room, likely after asking a hotel clerk for the woman's room number, and started to take off his belt with a gun on it once inside.
"By his inherent position as a police officer, he is armed," Vega said. "He was inherently armed and the victim knew that."
In his argument against granting Graves bail, Vega claimed that the defendant had a history of "frequent emotional outbursts," a violent temper, had an addiction problem with marijuana and alcohol and once harassed his former wife to the point she called police and obtained a protective order.
He also claimed that Graves once grabbed a $19.95 bottle of vodka from a store at 3 a.m., after alcohol sales were closed, yelled at the clerk, put down $20 and left, which Vega said qualified as robbery.
"To release him or set bail poses a significant threat to society," he said.
Comstedt said Graves should have bail because his bail bondsman reported no concerns since bail was granted last April, that a videotape of the vodka incident showed the clerk handing Graves the bottle and the clerk told police he felt no fear from Graves.
Graves has a 9-year-old son and family in the Bay Area, where he grew up, she said.
"He is not going anywhere," Comstedt said. "He is fighting these allegations."