San Jose pursues ordinance to crack down on illegal fireworks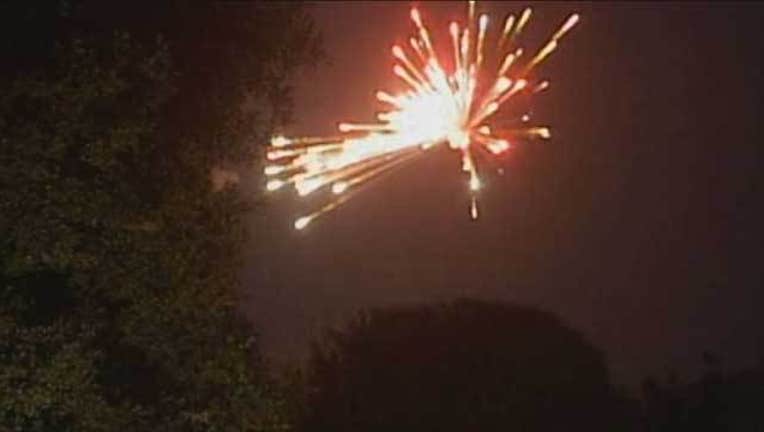 article
Jeff Levine hears and sees illegal fireworks all the time in San Jose's Roosevelt Park neighborhood.
"Why people would mess with these things is beyond me, because you are dealing with military grade explosives," said Levine.
Levine said not only is it a nuisance, it rattles his pet's nerves. In downtown San Jose, Rowan Fairgrove hears them too.
"I have a friend who's an Iraq war veteran that spends the whole two months being triggered with his PTSD," said Fairgrove.
They can be outright dangerous. Last year, a man blew off his hand and a 10-year-old boy was also severely injured playing with fireworks.
"The pyrotechnics should be handled by professionals and not by residents who don't understand how dangerous these fireworks can be," said San Jose Mayor Sam Liccardo.
Illegal fireworks are a growing problem in San Jose. There were more than 2,000 complaints last June and July with limited fire and police personnel. 
City leaders want to expand an ordinance allowing park rangers, code enforcement and community service officers to issue citations with fines up to $1,000.
"It can be one match, one bottle rocket, and these things burn at 1,000 degrees." said San Jose Fire Marshal Colleen Mulholand Harrison.
"One of these years it could be this year with the severe drought we are going to have some major fires," said Levine.
The new rule won't take into effect until after July 4 and the city council still needs to approve it. Professional fireworks shows are happening on the Fourth of July at Discovery Meadow, Municipal Stadium and Almaden Lake Park.