San Mateo Bridge closure, reduced BART service in Oakland to affect traffic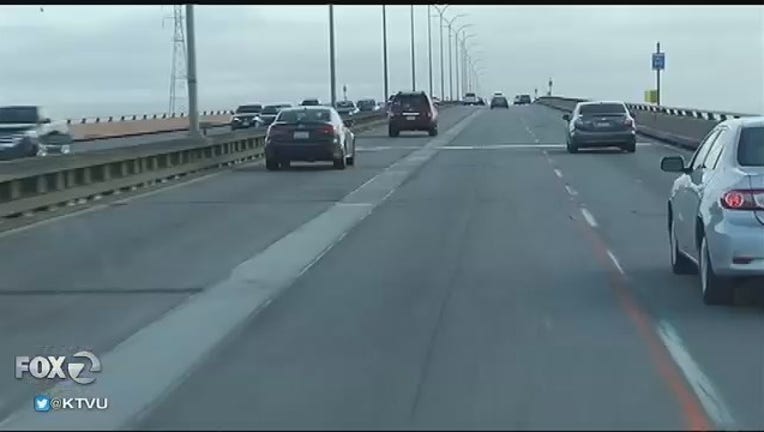 article
Caltrans closed all lanes going east and west on the San Mateo-Hayward Bridge at 10 p.m. Friday night and all lanes of the bridge will stay closed until 5 a.m. Monday, according to Caltrans officials.
Road crews will perform work to extend the service life of the bridge by resurfacing and treating the deck and performing routine maintenance. Caltrans has posted information on the closure on its website.
Caltrans officials are asking motorists to use other routes such as the Dumbarton Bridge, the San Francisco-Oakland Bay Bridge or state Highway 237 between Mountain View and Milpitas.
BART officials said they will shut down service between the Coliseum and Fruitvale stations all day Saturday and Sunday, but will provide free bus service between the two stations during the closure.
BART spokeswoman Alicia Trost said this weekend is the first time service will be shut down all day Saturday during the vital track work crews have been performing during the weekend closures this year.
Passengers can expect delays of 30 to 60 minutes during the closure, BART officials said. Service between the two stations will resume at 4 a.m. Monday, Trost said.
Trost said the closure is for vital track repairs. BART officials said the work being done is on a portion of the line that is difficult to access, thus the need for the closure.
Trost said BART will have staff, including bilingual staff, to guide people this weekend.
BART will operate its regular shuttle this weekend between the Oakland International Airport and Coliseum station. Additional details on this weekend's closure and additional closures scheduled through the summer can be found on the BART website.