San Mateo bridge opens after weekend closure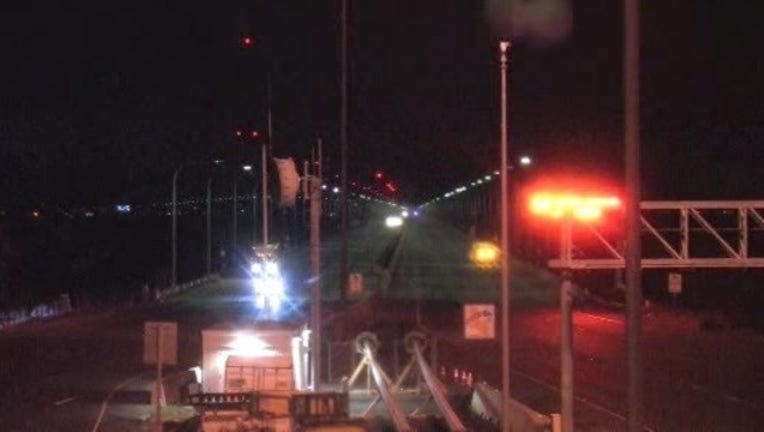 HAYWARD (KTVU & BCN) -- All lanes of the San Mateo-Hayward Bridge are now open this morning after road crews repaired and did maintenance on the bridge over the weekend, according to the California Highway Patrol and Caltrans.
The CHP tweeted the opening at 3:59 am. Caltrans got both directions of the bridge just after 5am this morning.
The San Mateo Bridge closed at 10 p.m. Friday for repaving work.
Drivers were detoured around the closure, which led to serious backups at the Bay Bridge on Saturday and Sunday.
The bridge was shut down a couple weeks ago for construction work and traffic was also a nightmare, especially on the Bay Bridge.
In addition to the bridge closure, there was no service on BART between Fruitvale and Coliseum stations on Saturday and Sunday.
A free bus bridge carried riders between those two stations, but that added to the traffic troubles over the weekend.