San Mateo women return from McAllen, Texas inspired to do more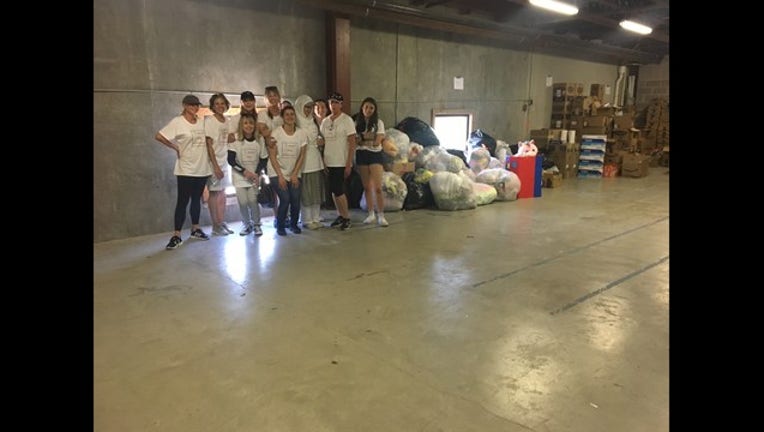 SAN MATEO, Calif. - A group of women from San Mateo County who traveled to South Texas last weekend to deliver clothes, toys, and gift cards to immigrant families being held in federal detention centers say the trip was so successful they are planning their next charitable mission.
With just one day in McAllen, Texas, where an estimated 2,300 children have been separated from their parents during immigration proceedings, the women, the majority of them mothers themselves, worked quickly to get much-needed donations to children and adults alike.
They helped unpack 300 boxes of hygiene supplies that had been shipped to the border town from people around the country and distributed 1,000 pounds of clothing and more than $5,000 worth of gift cards they had collected from their Bay Area friends and families. 
Some of their haul was given to Catholic Charities and to the Boy & Girls Club, which are helping with distribution. Other items were taken directly to temporary respite centers, where families are provided hot meals, clothes, toiletries, and hot showers, said Lilli Rey, a mother and the group's spokeswoman. 
"There were a couple of immigrants who were in the respite center and then at the bus station and they had absolutely nothing but the clothes on their backs,'' said Rey.
While witnessing the heartbreaking circumstances of families torn apart, Rey said the outpouring of compassion from people wanting to help out  those in McAllen was uplifting. 
"We saw the best of America,'' said Rey. "There was so much outpouring of support and care." 
The idea for the women's trip was born during a recent lunch where U.S. Rep. Jackie Speier (D-San Mateo) was a guest speaker. When they learned Speier would be visiting a detention facility on the border, the women decided they wanted to be there and help out in solidarity, Rey said. 
Because they weren't allowed to visit the detention center, collecting donations was the next best way to help. 
"This was definitely something we could sink our teeth into,'' Rey said. 
Back in the Bay Area now, the women plan to meet again Tuesday to discuss their next humanitarian project. 
"We do want to do something next, but we aren't sure what it's going to be,'' said Rey. "We are trying not to take on immigration per se, but we are focusing on children."