San Pablo family finds specially equipped van after it was stolen from mall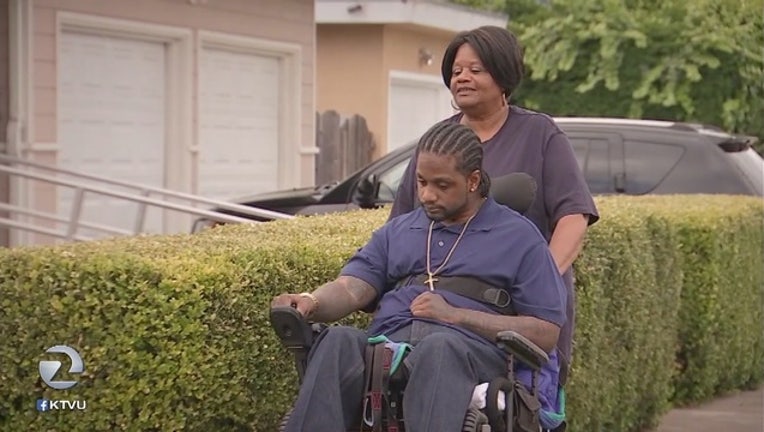 SAN PABLO, Calif. - A day after KTVU reported that a family in San Pablo was hoping to find a specially equipped van for a disabled man that was stolen, his mother reported it had been found on  a street in the neighborhood.
"I have wonderful news," Stella Thomas said on Thursday. "My niece was driving own a street close to where she lives and spotted a van that she thought looked like ours  She called me to get the license plate number and went back to check it out. Lot and behold, it was our van."
Thomas said she called police to verify the van indeed belonged to her son, Brandon Thomas, 33, who she cares for after he became paralyzed during a hit-and-run many years ago. The 2004 greed Ford Freestar was stolen, the family said, last weekend from the Hilltop Mall in Richmond. 
The family made a public plea on Tuesday for someone to return their van and they shared their story on KTVU. 
It's unclear how the van ended up on a street near the Thomas' home,
But regardless of how it got there, the Thomas family said they are feel very grateful.