Sanctuary city push back, policies slow inmate transfers to ICE, report finds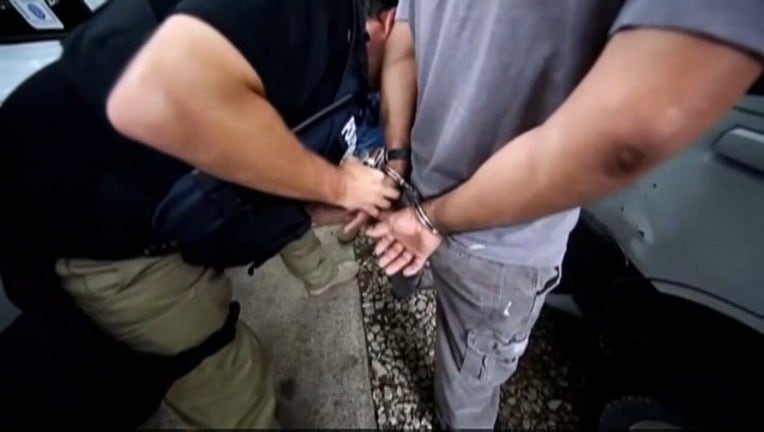 article
WASHINGTON, D.C. - A new report suggests that pushback from California and some cities is slowing the transfer of inmates into immigration custody despite the Trump administration stepping up immigration arrests overall.
The nonpartisan Migration Policy Institute said this week that about 69 percent of arrests during the first 135 days of the Trump administration were transfers from criminal custody. That's compared with more than 85 percent during the early years of the Obama administration.
"Pushback from California and other locations with sanctuary policies makes it quite unlikely that ICE will be able to match record enforcement levels," the report concludes.
The shift comes as California and a range of cities have passed measures limiting police collaboration with immigration enforcement. The report highlights dramatic differences between enforcement in different parts of the country and comes amid a raging debate over so-called sanctuary policies.
The Trump administration sued California over its laws earlier this year.
The report caps a year-long study that took MPI researchers to 15 locations across the United States, some fully cooperating with federal immigration enforcement and others not. Researchers interviewed senior ICE field leaders to state and local elected officials, immigrant-rights advocates, former immigration judges, and consular officials. The researchers also analyzed ICE enforcement data obtained via Freedom of Information Act requests.
KTVU contributed to this report.