Santa Barbara County seizes 400,000 marijuana plants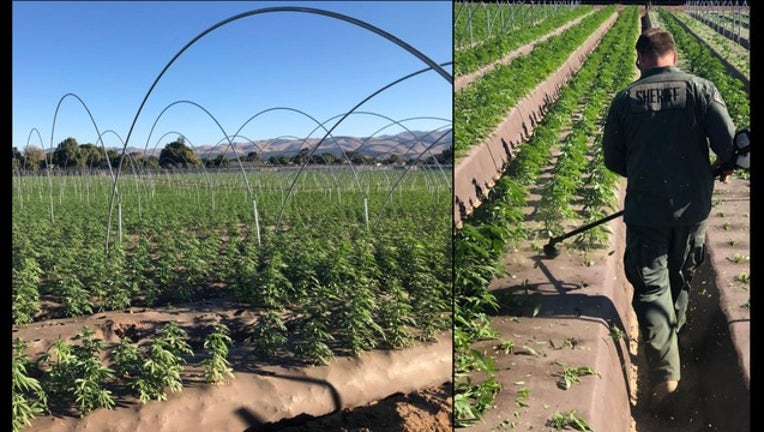 article
SANTA MARIA, Calif. (AP) - Santa Barbara County sheriff's investigators have seized approximately 400,000 marijuana plants that were allegedly being grown illegally.
The marijuana cultivation was found concealed among farm fields Monday when a search warrant was served in Santa Maria.
The Sheriff's Office says a Santa Maria resident is believed to have provided false information to county officials in an attempt to obtain a temporary state cannabis license and did not have a valid state license.
Investigators will ask county prosecutors to review the investigation for potential charges related to illegal marijuana cultivation and perjury.
Eradication efforts spanned two days because of the size of the cultivation site.