Santa Clara police arrest man, woman on drug, firearm-related offenses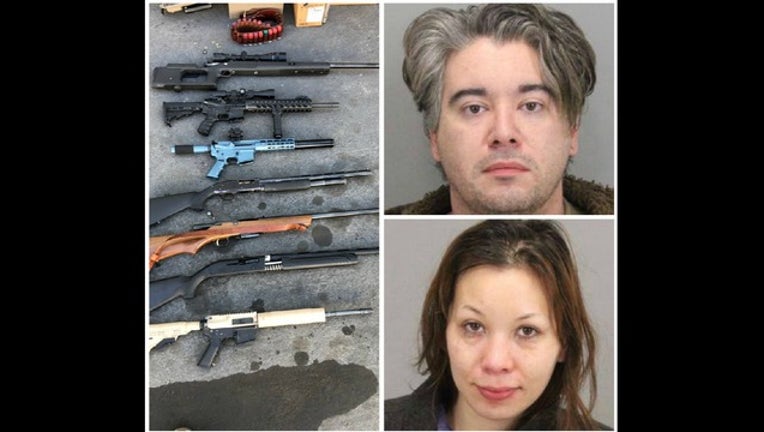 article
SANTA CLARA, Calif. (BCN) - Police arrested a man and woman Friday on suspicion of firearm- and drug-related offenses, police said.
Police executed a search warrant for Jonathan Gillean at his workplace in a commercial building on Grant Street. He allegedly displayed objective signs of being under the influence of a controlled substance, police said.
During the search, detectives found a cellphone, a wallet, a medical bag and one live .50-caliber firearm.
Detectives also learned that Gillean was living in the building. 
A further search of the building uncovered several shotguns and rifles, an imitation explosive device, ammunition, drug paraphernalia, brass knuckles and indicia, police said.
They also found a female suspect, identified as Patricia Digrandi. She was allegedly under the influence of a controlled substance, had pepper spray and was in close proximity of a loaded firearm, police said.
Both suspects were arrested and booked into the Santa Clara County Jail.