Santa Cruz Co. sheriff's deputy buys shoes for man in need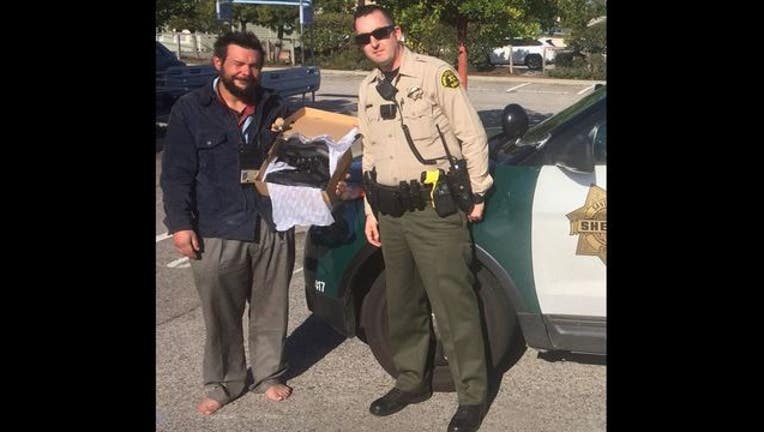 SANTA CRUZ, Calif. (KTVU) - A Santa Cruz County Sheriff's deputy dug into his own pockets to help a man in need. 
Here's what the Santa Cruz County Sheriff's Department posted on its Facebook page: 
"It's not always about enforcement and arrests! While Deputy Kriner was patrolling the Marshalls parking lot he met Bret. Bret is a traveler and making his way through Northern California on foot.
Somewhere along the way Bret lost his shoes. Having his feet as his only method of transportation Bret was definitely in need of a new pair of kicks.
Deputy Kriner walked over to Marshalls and picked out a pair of weather proof boots and purchased them out of his own pocket. Bret was beside himself with gratitude. We wish Bret safe travels on the rest of his journey."